Join The "Fish Eye Guy", Patrick Clayton, on a Patagonia fly fishing and photography dream trip
Published by Dave Kile [
dkile
] on 12/08/2014 (3831 reads)
For those adventurous anglers with a penchant for photography our sponsors at Montana Angler are offering a unique opportunity to join photographer Patrick Clayton at their partner lodges in either Argentina or Chile in April for the upcoming 2015 South American fishing season. Patrick is better known as the "Fish Eye Guy" and his dramatic images of wild trout and salmon in their natural environment has captured the imagination of fly fisherman and conservation groups alike.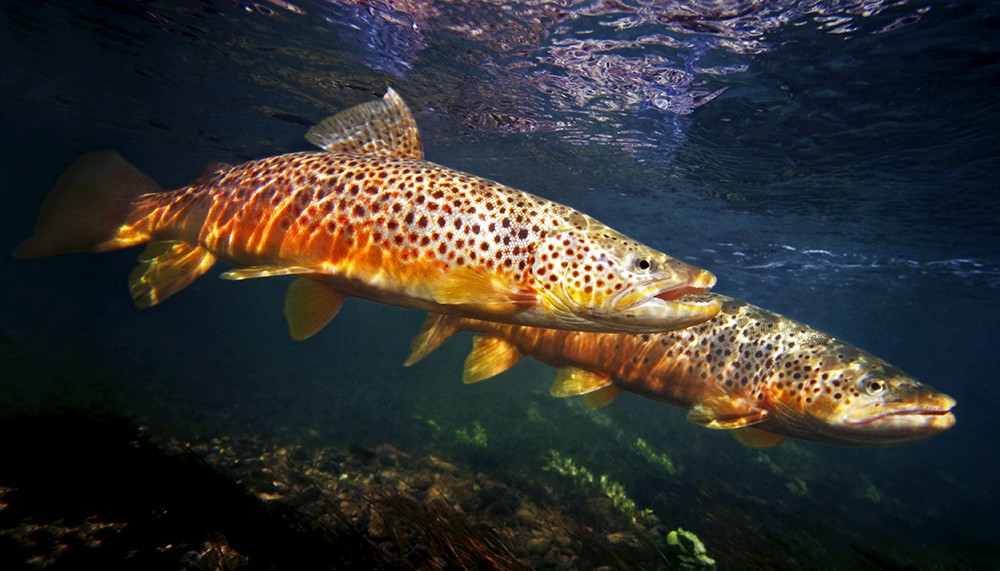 Patrick's work has been featured by Patagonia, Field and Stream, The Drake, Orvis, The Flyfish Journal, and Catch Magazine, among many others. His work has also been used extensively by conservation groups across the country including national and local Trout Unlimited chapters, The Nature Conservancy, National Wildlife Federation,American Rivers, Greater Yellowstone Coalition, Trout Magazine, California Trout, Western Environmental Law Center, and Western Rivers Conservancy. His photography was also featured in the movie "The Breach", an exploration of the decline of salmon in the Northwest.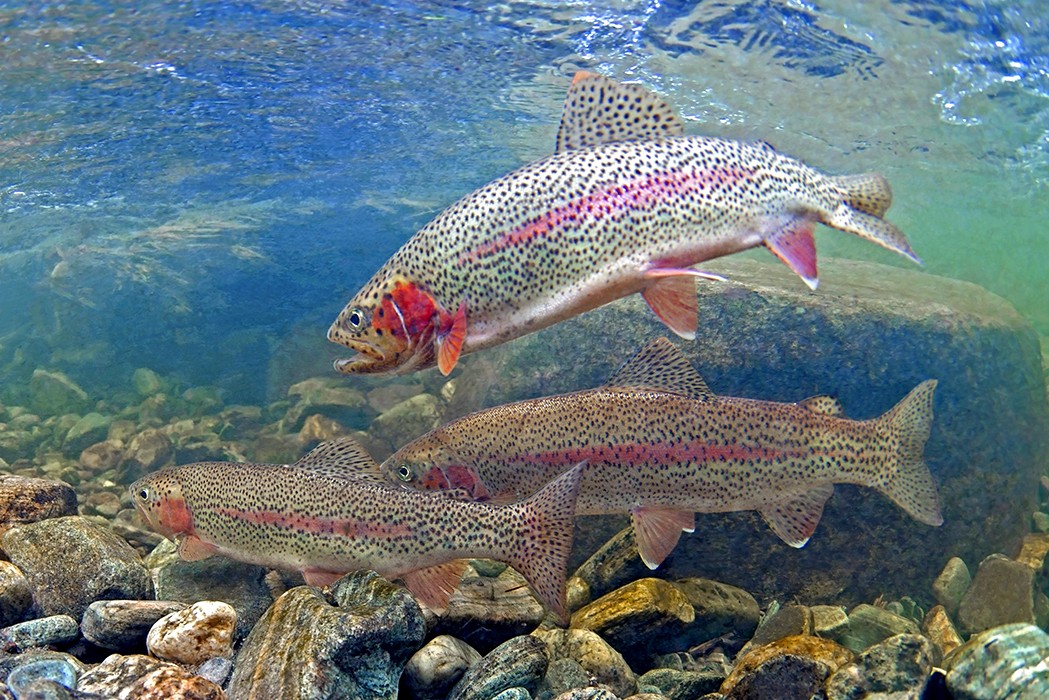 Patrick will be basing out of two Orvis endorsed lodges in Patagonia during the month of April, the Carrileufu River Lodge in Argentina and Magic Waters Patagonia in Chile. He will be at Magic Waters in Chile the weeks of April 4th and 11th and at Carrileufu River Lodge the weeks of April 18th and 25th . Guests can join for as short as one week or as long as two weeks - combining both countries can also be arranged by Montana Angler.

Patagonia is famous for its aquarium clear rivers and will provide the perfect backdrop for Patrick's work. Guests on the trip will have the opportunity to see how the Fish Eye Guy captures these magical images with remote underwater cameras. Patrick will also be photographing the general landscape as well as images of fishing in action. Guests that join will receive many of Patrick's images including photos of their own fishing in action! Patrick will also offer tips and instruction for those that want to take their own photography to the next level.

Carrileufu River Lodge

The Carrileufu River Lodge is located on the boundary of the spectacular Los Alceras National Park in Argentina. The rivers in this area are some of the most beautiful in the world. Many of the rivers drain expansive lakes the filter out the sediments which produces incredible water clarity. The Rivadavia is considered by many to be the most beautiful trout river on the planet and is just 30 minutes from the lodge in the National Park. Guests will enjoy a variety of fly fishing experiences including float trips on legendary rivers, wading spring creeks and large lakes with massive trout. There is also an option to extend the trip with a wilderness 3 day float camping trip.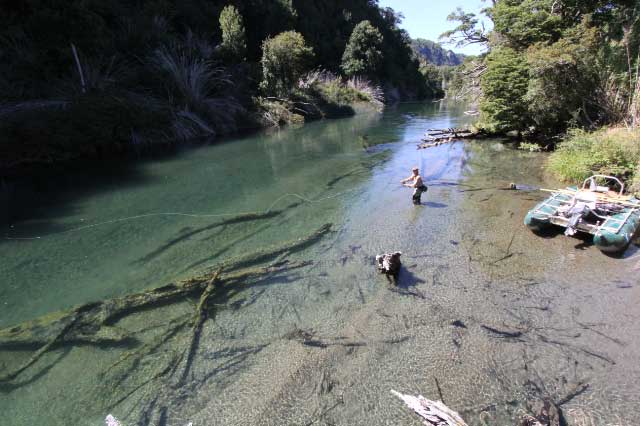 Magic Waters Patagonia Lodge

If you are looking for the ultimate fishing variety in one of the world's most beautiful but yet lightly fished regions then look no further than the Magic Waters Patagonia Lodge in Chile. The fishing out of Magic Waters is truly spectacular – plan on fishing a different water on each day of the trip – mostly with huge dry flies! The waters include large gin clear rivers, small spring creeks, wilderness streams and dramatic glacial lakes. This smaller lodge provides a wonderful gateway into the rich Patagonian culture of Southern Chile.

Please contact Brian McGeehan if you are interested in joining this unique experience with Patrick or if you have any questions about the trip. Montana Angler offers domestic fly fishing trips in Montana and Yellowstone National Park as well as international trips to Argentina, Chile and the Bahamas.

Patrick Clayton's work can also be viewed at his website and facebook pages: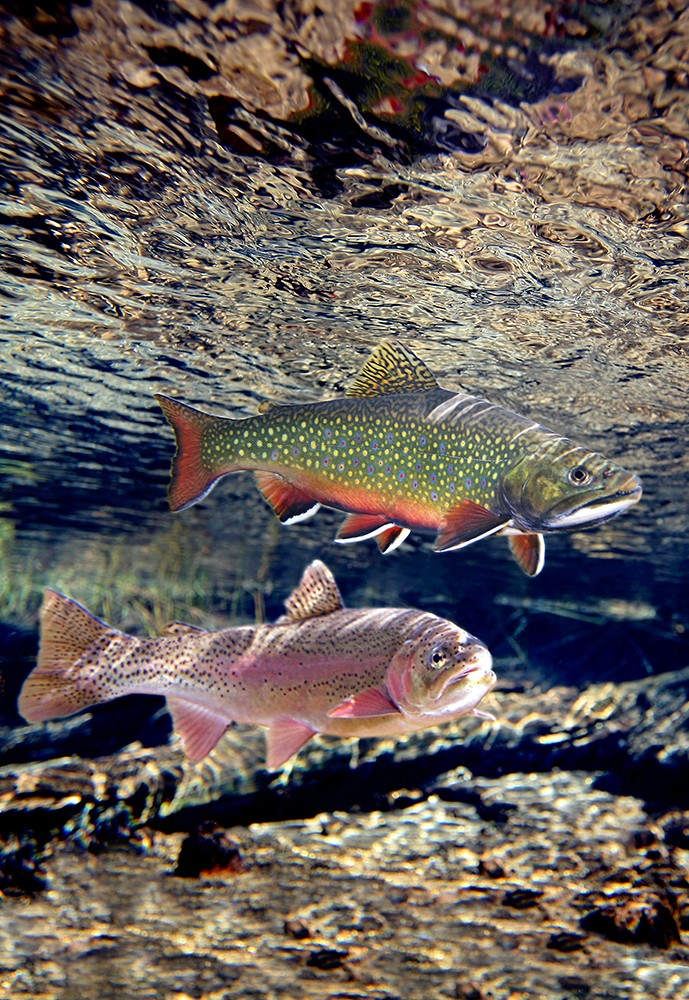 The comments are owned by the author. We aren't responsible for their content.