Category
Articles
Last published item
PaFlyFish.com

106
Paflyfish Spring Jamboree May 16-18, 2014
Fly Fishing

54
Fall Fly Fishing in Pennsylvania

Product Review

Product Review

14
USGS Water Data Goes Mobile

Fly Fishing Tips

6
The Evolution of a Vest Fisherman

Getting Started

18
Where to Fly Fish in Montana? Part Two - How to ...
Interviews


Interviews

7
Getting Your Fix With Fly Fishing Podcasts
Conservation

20
Big Spring Update and PFBC Meeting - Part 2
Fly Tying

17
Fly Tying Instructions - Black Foam Beetle
Pennsylvania Fish and Boat Commission

53
Update from the PFBC Big Spring Meeting
Published by Dave Kile [
dkile
] on 2012/7/24 (1135 reads)
Tyler Hughen, Kahlil Hudson and Alex Jabonski of Finback Films have taken on a fly fishing film project and looking for some help to complete the project. Their letter below shares their plans. More details about the project can be found on
Kickstarter
.
Dear Friends,
As many of you know Low & Clear has been a labor of love that's been a long time in coming to fruition. It has always been a very personal project, and one we've had a hard time letting go of creatively.
The good news is, the film is done and we want to share it, however, there are significant costs associated with releasing a film of this caliber, and we are flat broke. Up to this point we have self funded the shooting, editing, music composition, sound mix and professional color correction that has allowed us to produce the HDCAM that has been screening at film festivals.
Moving forward, we have set our goal for exactly what we need to release and self-distribute the film on DVD and Itunes.
We want to be as transparent as possible, here's what we need the money for:
MUSIC LICENSING: $11,500. [This is far and away our biggest fundraising challenge. The film is filled with original score by Doug Major, but there are a handful of songs that we cannot live without. These licensing fees are what we have to pay to the recording artists to use their songs.]
DVD AUTHORING: $1,150
DOLBY 5.1 SURROUND MIX: $1000 [Sounds great, but also a requisite for acceptance to iTunes streaming.]
DVD GRAPHIC DESIGN: $250
iTUNES HD FILE PREP AND SUBMISSION FEE: $1,600
Total: 15,500
If you're unfamiliar with Kickstarter–HERE'S HOW IT WORKS. If you choose to pledge an amount–a hold is put on your card with Amazon for that amount. If our target goal is reached by the end of the 30 day campaign, your card will be charged and your reward will be shipped. If we don't hit our goal, nobody's card will be charged, and the project will not be funded. Basically it's all or nothing!
We've brought the film a long way – we premiered at SXSW, where we won an Audience Award and the film continues to screen at prestigious film festivals around the world including Hot Docs, Camden International, True/False, Dallas International, and Telluride MountainFilm, and upcoming film festivals we'll be announcing soon.
People from all walks of life have been connecting with Low & Clear, and some nice reviews can be found here, here and here.
Our biggest goal is to get DVD's out asap to the fans that have been patiently waiting. If our kickstarter campaign is successful, Low and Clear will be widely available–but reserving a copy now will put the first print run in your hands. Needless to say, the support is more than appreciated. We've poured our heart and souls into making this film, funded it by selling cars and maxing out credit cards, and with your help we hope to share this film with as many folks as possible.
Thanks for your time,
Tyler Hughen
Kahlil Hudson
Alex Jabonski
www.lowandclear.com
Published by Tom C. [
afishinado
] on 2012/7/16 (1460 reads)
Join us WW Fly guys for the 2nd annual one-day Jam/float on Saturday August 4th. We will be fishing the North Branch of the Susquehanna River. Bring your yak, toon, tube, canoe, or whatever, to float the River. Also, for the landlubbers, there will be plenty of water to wade as well. There should be good number of nice smallies to be caught (and released), along with rockbass, an occasional walleye, and even a musky is possible for you toothy predator guys.
Recommended rod for SMB would be a 9' 6wt or 7 wt, but a little lighter or heavier rod will do the job. For flies, bring plenty of buggers, clousers, and streamers, as well as poppers and sliders for on top.
Meet up at the Park & Ride lot in the Pittston area at 10am. We'll likely fish 'til dark. The meet-up lot is conveniently located at the junction of both Rt 81 (Pittson exit #175) and the PA Turnpike – NE Extension (Wyoming Valley exit #115) for easy access for members in all corners of PA. A Google Map is included below.
Come one, come all. It should be a blast. To learn more abou that trip check out the forum thread
here
.
photo by PSUFishMenace
Published by David Weaver [
Fishidiot
] on 2012/6/25 (1334 reads)
The Pennsylvania Fly Fishing Museum Association Heritage Day was a fun and informative event, as usual. The weather was gorgeous and the turn out seemed good. I had the pleasure of hanging out with forum members Troutbert, Wetfly01, and dc410 among other Pa fly fishing luminaries. Good stuff. Enjoy the pics of us and some of the artist/vendors.






Forum members Fishidiot and Troutbert




New and old editions from Dwight Landis
(Link to interview on Paff)




Fly fishing stuff from Fishidiot found at www.rodandbrush.com
(link to interview on Paff)




Forum member and wet fly master: Wetfly01
www.wetflywaterguides.com




Wetfly01's handiwork




Artist Michael Simon
www.michaelsimonanglingart.com




Fish artist Thom Glace
www.thomglacewatercolors.com




Allenberry pavilion




Lots of bamboo rod vendors




So much bamboo, so little time.
Forum member Lestrout typically finding the sweet spot.



Published by David Weaver [
Fishidiot
] on 2012/6/12 (1731 reads)
This year will be the tenth annual Pennsylvania Fly Fishing Heritage Day and will be held at the pavilion at Allenberry Resort as in the past. I've attended most of these over the years either as a spectator or vendor and always look forward to it.


The event helps raise funds for the Pennsylvania Fly Fishing Museum Association. The PFFMA holds the most extensive collection of fly fishing memorabilia in the state including many of the artifacts and personal papers of our state's legacy anglers such as Vince Marinaro. The PFFMA currently has a display of some of this collection a short walk up the Allenberry complex in Fairfield Hall. This display also includes a cabinet telling the story of the famous Penn State Fly Fishing Course and George Harvey's unique legacy. If you're an "alumnus" of this course, seeing the display ought to make for a nice trip down memory lane.

The event runs 8:30am to 4pm and includes over seventy vendors and speakers conducting casting and fly tying demos as well as vendors selling old used gear and books, art, as well as more bamboo rod vendors this year. I've found many a good deal on old equipment, especially older books and fly reels over the years. Underwater Oz will be conducting a video presentation; Ye Old Colonial Angler will be there too….in addition to many other events. Cost is $8 (kids free) or you can pre-register online for $12 and enjoy a buffet lunch as well.

If you've never seen this event, by all means check it out this year. Hope to see yuh there.
Hit the link below for more info or to register: http://www.paflyfishing.org/heritage_12.html

Dave W
Published by Dave Kile [
dkile
] on 2012/6/6 (1264 reads)
Paflyfish was fortunate to have several sponsors at this years Paflyfish Jamboree. I want to share with you those members of the site, advertisers that contributed to the weekend.
For several years now
David "Fishidiot" Weaver
has donated one of his fine framed paintings at the Jam and this year was no exception. David brings a completed frame and paints during the weekend to have the final fly fishing artwork complete for Saturday night. Certainly the most popular item amongst the members during the weekend. To see more of his paintings please go to his website at
www.rodandbrush.com
Allen FlyFishing
has been a long time sponsor of the site and this year really stepped it up donating several of their rods for the weekend. A few of the guys had a chance to try out the rods during the weekend. Allen FlyFishing provided a few of their ATS rods, which are an affordable, high performance rods at an entry level price point. One of their Xa Series 5wt 10ft rods was included as well. These Xa rods are designed to provide a fast recovery and responsiveness for a wide variety of angling situations. To learn more about their fly fishing rods and reels please visit the Allen FlyFishing website
here
.
Harman's North Fork Cottages
provided a gift certificate to one of their riverside cabins in West Virginia. Their rental cabins are available year-round on stocked trout waters on the North Fork of the South Branch of the Potomac River. To find out more about other activities and fishing found on the grounds and in the area check out their website
here
.
Another member of the site, Coty "csoult" Soult provided a beautiful fly tying bench made of red oak and birds eye maple. A big hit as many were impressed with the quality and craftsmanship.
One of the newest advertisers on the site
Cutthroat Leaders
provide several of their Furled Fly Fishing Leaders to the members. Cutthroat Leaders are hand crafted UNI thread leaders that provide an outstanding presentation that don't over-spray and spook your fish. Find out more about their great line of Furled Fishing Leaders
here
.
Andy Ramish from
Tight Line Fly Reels
stopped over on Saturday and provided one of his his reels that is machined and assembled in Bellefonte, Pennsylvania. His reels are some real works of technical art as much as functioning fly fishing reels. Thanks for stopping over to the Jam and please check his website out to learn more about his awesome reels
here
.
A special thanks to all those that contributed to the Jam this year. We are working out details in a way we will be contributing to the
Rivers Conservation & Fly Fishing Youth Camp
in Boiling Springs, Pa. I look forward to sharing how we will be supporting the young anglers interested in learning more about fly fishing.
Published by Dave Kile [
dkile
] on 2012/5/31 (1735 reads)
The 2012 Paflyfish Jamboree and Meetup was marked by a big turn out, a good time and unusually sunny skies. There we plenty of good fishing opportunities in the region and time spent at the Seven Mountains Campground getting caught up with the 75 plus members in for the weekend.

This year Dwight "troutbert" Landis provided a detailed presentation about Spring Creek on Friday night. Saturday was followed up with a raffle that was supported by many members and sponsors on the site. Next weeks post will cover our sponsors and winners in Part 2.

I thought I would try a different approach to reviewing the weekend. Here are some of the quotes and photos from those at the weekend that put it all in perspective from the forum after the weekend.

"I caught one trout on a wooly bugger, but did not use a bobber." - JackM

"Oh, the chili!! and that tenderloin, OMG!! Incredible!!! Between the food and the music, it was a great time." - Mooney4










"I swear to God, there was a Sasquatch wading the stream, just standing out there in the middle, I couldn't believe it." - Pcray1231

"You can lead a Sasquatch to water, and he'll probably fall on his arse...twice, and miss 5/6 of the fish he hooks into." - The_Sasquatch

"...boy oh boy, did i have a good time!!!" - shakey










"Flipnfly even caught a turtle on a midge - I'd have never believed it, but he has the picture to back it up" - Heritage Angler

"i would truly like the picture of all of the people who's patience i've tested over the years and me." - Gfen

"I'm not sure Alby or Biker will remember talking to me." Krayfish










"After many years of attending the Jam, I can honestly say this year's was the driest I've ever seen (and I don't mean "lack of booze" dry )." - tocar

"The fishing gods weren't great to me this weekend but who cares?" - Fishidiot

"I still figure my sulfur spinner must make a heck of a dun imitation. Problem is, it didn't seem to make a good spinner imitation!" - Pcray1231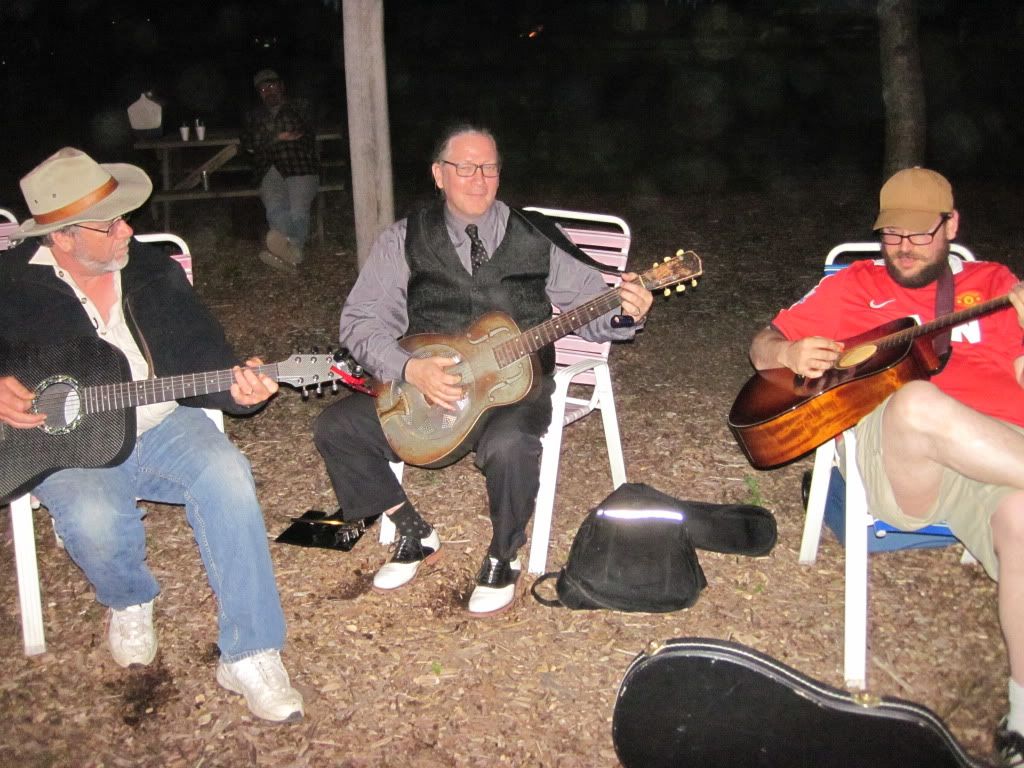 "I can only say that you folks around State College have some excellent road sign artists. It's funny what towns like Tusseyville and Ennisville can be turned into with some well placed paint strokes." - Swattie87

"Had a great time at the jam and I think most of my stories should remain private to avoid incrimination." - MattBoyer

"Saturday night seemed like organized chaos." - ryguyfi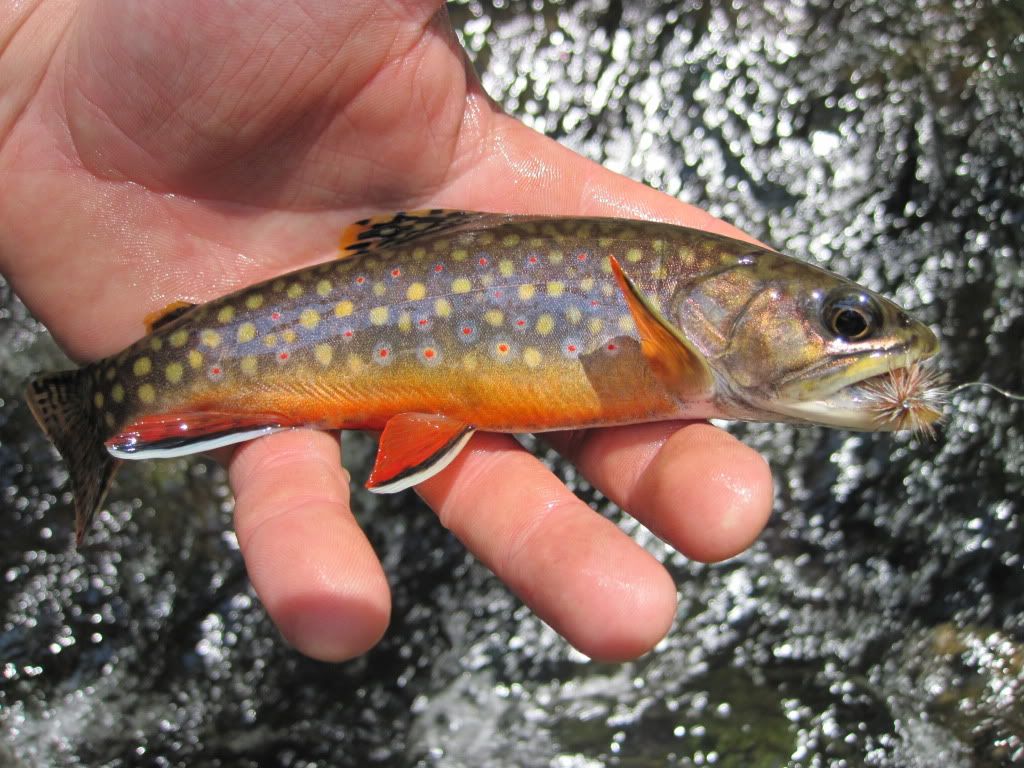 "Strange thing. I did not go to the Jam this year but had 4 people call me Squaretail and introduce themselves on the stream." - squaretail

"The fishing was secondary to the company, but that was pretty darn good too." - Swattie87

"+1 tenderloin....mmm...beef will never be the same" - TimRobinson










"In my defense, it totally looked like my van, to bad mine was in Lancaster." - Sal

"Every one I talked to was great.I'm already looking to next time to do some camping and fishing. There is so much experience at the jam it's an incredible event." - lv2nymph

"The folks who live in the State College area are truly blessed to have such good fishing close-by, in streams both large and small. I hope to make it again and see you all at the 2013 Jam!" - goodfortune










"...Jack, you are a card." - The_Sasquatch

"Had a blast at this year's JAM. Got to see a bunch of friends and met some new ones. Tons of good food, stories, and drink. We even fished a little too. Thanks to everyone that helps set this up. It is a great time." - Turkey

Photos by skybay, pcray1231, dkile
Published by Dave Kile [
dkile
] on 2012/5/14 (5160 reads)
PaFlyFish is online angling community for serious and emerging fly-fishing anglers interested in learning more about the sport. The website is the premier location for fly-fishing anglers to share, learn and collaborate about fly-fishing in the Pennsylvania and Northeast region. The purpose of the site is to help support anglers enjoy fly fishing opportunities through eduction and conservation activities. Most importantly, the website is a place the community can share with others and give back to others.

With over 5,500 registered members, 200,000 unique visitors and 7,500,000 page views a year Paflyfish has very enthusiastic community. Members include experienced anglers, beginners, authors, guides, flyshop owners, Pa Water Conservation Officers and trout bums. The site consists of several community features and resources including: Blog, Forum, Stream Reports, Stream Locations, Maps, Photo Section, and Polls. The forum is a very active and enthusiastic community that is not only knowledgeable, but very passionate.


The website was founded in 1995 by Dave Kile. Dave was born in the Philadelphia area and graduated from Indiana University of Pennsylvania with a degree in Geography. While in college Dave was introduced to the sport and supportes fly-fishing activities and conservation efforts through Paflyfish.

Paflyfish supports the efforts of Rivers Conservation & Fly Fishing Youth Camp, Trout Unlimited and Penn Future.
Published by Dave Kile [
dkile
] on 2012/5/13 (1895 reads)
The Paflyfish Jamboree and Meetup is fast approaching this weekend. Members and friends will be gathering at the Seven Mountains Campground in Spring Mills, Pennsylvania on May 18-20, 2012. The weekend is an opportunity to catch up with old friends, campout, and fly fish over some of the best waters in the region.

Friday evening our guest speaker will be author and Paflyfish member Dwight "Troutbert" Landis. Dwight is best known for his book, Trout Streams of Pennsylvania: An Angler's Guide and shared an interview with me a few years ago that can be found here. Dwight will be speaking about Spring Creek starting at 10:00 PM.

We have several friends of the Paflyfish helping support the weekend with a raffle on Saturday night. Proceeds from the raffle will go to Rivers Conservation & Fly Fishing Youth Camp.

Moderator Dave "Fishidot" Weaver will be working on and then donating one of his wonderful watercolor fly fishing paintings.


Coty "csoult" Soult a member on the site has been gracious enough to make a beautiful fly tying bench made of red oak and birds eye maple. There is plenty of spots to hold your tools and all your thread. The drawer has 5 compartments with a twist lock latch.

The team at Allen Flyfishing has sent over several rods to demo and part of the raffle. For the weekend they have included some 5, 3 and 2 weight ATS Series and XA rods. See Dave Kile to try out some of these rods.

Cutthrout Leaders is the newest sponsor to the site and has packaged up some of their fine leaders as well.

Harman's North Fork Cottages has provided a gift certificate to stay one of their luxury log cabins for a two night stay.


It is a pretty busy weekend with a lot more details found here and in the forum here.
Published by Dave Kile [
dkile
] on 2012/5/7 (2860 reads)
Throughout the year trout feed a disproportional amount of the time under the water. For me even during a recent sulphur hatch on Spring Creek trout were not rising and could be seen actively feeding below the surface. George Daniel's book, Dynamic Nymphing, offers an extensive look at tactics and strategies that get to the heart of subsurface nymph fishing.


I enjoy all the puzzles that fly-fishing provides and always appreciate ways to overcome those challenges. George shares the best of these techniques in solving many of these trials with his book in a wonderful format of instruction, photography and sketches for some of the best approaches to nymph fishing.

A range of chapters provide: a nymphing systems overview, riggings, casting techniques, tight-line tactics, fly patterns, small streams, challenging locations and much more.

Anglers not as familiar with all aspects nymph fishing or looking to extend their subsurface skills will quickly enjoy all facets of this book.

For example George provides details for the Curly Q rig, which is ideal for shallow water and longer casting requirements. This may be a more advanced technique for some and is broken down into a couple parts within the book for use and clarification. Explanations of how to make the Curly Q and ways to cast this rig are completely covered. In addition, he provides many other detailed leader formulas making it easy to understand where and when to implement these different strategies.

Dynamic Nymphing provides several for tight-line tactics, which is a method of nymphing without the use of a suspension support device. Joe Humphreys mentored George and details of the Harvey/Humphrey high-stick methods are explained along with several European nymphing styles as well.

George provides well over 60 detailed fly patterns ranging from pheasant tails to Czech nymphs. All these flies are beautifully photographed and chronicled.

For those looking to explore wild brook streams or find themselves in other challenging spots there are several chapters that take you off your typical stream and provide options in some adverse nymph fishing situations.

While I have been fly fishing for quite some time, I can get bit lackadaisical with my approach to the sport. Too often I stick with what I know. What I liked most about Dynamic Nymphing for me was getting me out of my comfort zone and to try some techniques I have not yet mastered. For those newer to the sport the Dynamic Nymphing provides a wealth of information that will certainly help improve their fly-fishing opportunities at many levels.

Dynamic Nymphing: Tactics, Techniques, and Flies from Around the World [Hardcover] by George Daniel can be found on Amazon here

.


George Daniel is assistant manager at TCO Fly Shop, in State College, PA. He travels the country conducting fly-fishing clinics for various groups and organizations. George is a former member and current Head Coach of Fly Fishing Team USA. Some of his accomplishments include being a two time national fly fishing champion, won The Fly Fishing Masters, and ranked as high as fifth in the World along with other competitive achievements. The title of the book will be "Dynamic Nymphing." He lives near Lamar, Pennsylvania. If you want to keep up with George in the Internet you can follow him on his Facebook page here.
Published by Dave Kile [
dkile
] on 2012/5/2 (1020 reads)
The Simms 2012 Shoot Out videography contest in Bozeman, Montana was held at this year's ICE OUT Guide Event from April 16-18, 2012. Videographers hit the water in Montana with the West's best fishing guides. The culmination was the Shoot Out competition held on April 19 at the Willson Auditorium in Bozeman, MT. Sponsored by Costa and The Drake Magazine, the Shoot Out is a one-of-a-kind event that celebrates fly fishing filmmaking and the fishing guide.

Rules of the Shoot Out Competition:
• Teams of 2
• Simms Guide Ambassador to accompany each group
• Teams started at sunrise (6:27am MST) on Monday, April 16
• Each team can only submit 1 film for inclusion in the MAIN EVENT
• All footage for inclusion in the MAIN EVENT must be shot during the prescribed shooting window
• Submitted films must be no longer than 6 minutes in length

All four finalists can be found here to review. Ian Majszak was the Shoot Out winner with "Untitled". My friends Luke Carroll and Adam Kryder from Raw Water Productions made their way out west from New York and entered this with "Brant Oswald".

I am looking forward to more projects from Luke and Adam this summer.