Category
Last published item
PaFlyFish.com

Fly Fishing Getting Started - Fly Tying with Ben ...
Fly Fishing

The Fly Fishing Show 2015

Product Review

Product Review

USGS Water Data Goes Mobile

Fly Fishing Tips

Fly Fishing Photography: Getting the Shot with ...

Getting Started

Fly Fishing Getting Started - Knots for Tippet ...
Interviews


Interviews

Local Fly Shops! - Hank Patterson's Montana ...
Conservation

Rivers Conservation and Fly Fishing Youth Camp in ...
Fly Tying

Hi-Vis Coachman from Tightline Productions
Pennsylvania Fish and Boat Commission

PFBC Proposes Changes to Delayed Harvest Streams
Published by Dave Kile [
dkile
] on 09/20/2012 (1222 reads)

The debut feature documentary film by Finback Films, LOW & CLEAR is now in-stock and available for purchase exclusively from the FINBACK FILMS website.

The trailer for LOW & CLEAR won the 2010 Drake "Movie of the Year" award and the full-length 70-minute documentary went on to premiere at the 2012 SXSW Film Festival where it won the "Audience Award." The film continues to screen at top international film festivals including Hot Docs and True/False receiving much critical acclaim.

The DVD includes the 70-minute feature film, a behind-the-scenes documentary MAKING LOW & CLEAR, deleted scenes, and the short film NORTHWOODS.

LOW & CLEAR was filmed using a RED 4K Digital Cinema camera and the DVD features 5.1 Surround Sound.

Finback Films is currently negotiating with distributors and plans include a limited theatrical release, VOD, and online streaming on iTunes by the end of 2012. The DVD will also be available at retail locations and fly shops everywhere.
Published by Dave Kile [
dkile
] on 09/11/2012 (9172 reads)
By Dean Myers (djmyers)
Fall and winter are times to experience some fun Blue Winged Olive hatches. The flies are going to be small but it can be exciting. When fishing during a BWO hatch you may have your best luck in moderate to slow runs and back eddies. These small flies often struggle breaking through the surface, so emerger patterns are often very successful fly patterns to use. Two of my favorite patterns to use are a Foam Biot Emerger and a CDC Cripple.
I have been tying these and other flies commercially for the last couple years for customers and fly shops. You can find out a little more about me and see these flies and other patterns that I have listed
here
at Myflies.com .
BWO CDC Cripple info
I like this pattern because of the use of CDC. I have found that you can be really creative with CDC and it fishes really well too. It creates a lot of movement and can be life giving to your fly.
Hook: Dohiku G644
Thread: Olive 8/0
Tail: dun antron
Body: Olive biot or Olive died peacock herl
Wing: Dun CDC
Thorax/head: small amount of dubbing
Instructions:
Step 1: Tie in the tail material. I like to have the tail material the length of the hook so that I can have an even body to wrap the biot or the peacock herl onto. After it is secured, move the thread to the back of the hook and cut the length of the tail to desired length.
More after the break
here
.
Published by Dave Kile [
dkile
] on 08/27/2012 (4296 reads)
I can't remember who taught me how to tie my shoelaces, but I can remember my Dad teaching me how to tie a hook to my line with an Improved Clinch Knot. Something that has stuck with me for a long time and still one of the most frequently tied knots used in fly-fishing.
My least favorite knot is the Damn Blood Knot (DBK) among it's many names I have given it and the least offensive I can put in the blog. I have tied more Improved Clinch Knots, but have spent more time with the DBK. Used for joining two similar sized lines it provides a strong low profile knot for attaching tippet. Being all thumbs, the DBK is for someone with more fingers. So I am not sure why I ever got started using the DBK. I would normally blame my friend Ron for that kind of pain, but since he just sent me about six-dozen flies he is the smartest guy I know right!
Beginning with our reel the Arbor Knot is the best way to secure your backing line to the reel. The Albright Knot is most commonly used to secure your backing line to the fly line. Connecting your fly line to leader the Nail Knot provides strong low profile knot between the two different size materials. Now we are at the back to the DBK when joining the leader and tippet. At this point you can also use a Surgeons Knot, which is also good when joining different size monofilaments.
Which brings us back to attaching our fly to the tippet and our Improved Clinch Knot. The Improved Clinch Knot is fast and secure especially for smaller flies. For a little more security the Trilene Knots could be good for larger streamers.
The best site to learn how to tie all the fun up is
Animated Knots by Grog™
. All the knots on his site are shown in an easy to learn step by step visualization.
Published by Dave Kile [
dkile
] on 07/24/2012 (1498 reads)
Tyler Hughen, Kahlil Hudson and Alex Jabonski of Finback Films have taken on a fly fishing film project and looking for some help to complete the project. Their letter below shares their plans. More details about the project can be found on
Kickstarter
.
Dear Friends,
As many of you know Low & Clear has been a labor of love that's been a long time in coming to fruition. It has always been a very personal project, and one we've had a hard time letting go of creatively.
The good news is, the film is done and we want to share it, however, there are significant costs associated with releasing a film of this caliber, and we are flat broke. Up to this point we have self funded the shooting, editing, music composition, sound mix and professional color correction that has allowed us to produce the HDCAM that has been screening at film festivals.
Moving forward, we have set our goal for exactly what we need to release and self-distribute the film on DVD and Itunes.
We want to be as transparent as possible, here's what we need the money for:
MUSIC LICENSING: $11,500. [This is far and away our biggest fundraising challenge. The film is filled with original score by Doug Major, but there are a handful of songs that we cannot live without. These licensing fees are what we have to pay to the recording artists to use their songs.]
DVD AUTHORING: $1,150
DOLBY 5.1 SURROUND MIX: $1000 [Sounds great, but also a requisite for acceptance to iTunes streaming.]
DVD GRAPHIC DESIGN: $250
iTUNES HD FILE PREP AND SUBMISSION FEE: $1,600
Total: 15,500
If you're unfamiliar with Kickstarter–HERE'S HOW IT WORKS. If you choose to pledge an amount–a hold is put on your card with Amazon for that amount. If our target goal is reached by the end of the 30 day campaign, your card will be charged and your reward will be shipped. If we don't hit our goal, nobody's card will be charged, and the project will not be funded. Basically it's all or nothing!
We've brought the film a long way – we premiered at SXSW, where we won an Audience Award and the film continues to screen at prestigious film festivals around the world including Hot Docs, Camden International, True/False, Dallas International, and Telluride MountainFilm, and upcoming film festivals we'll be announcing soon.
People from all walks of life have been connecting with Low & Clear, and some nice reviews can be found here, here and here.
Our biggest goal is to get DVD's out asap to the fans that have been patiently waiting. If our kickstarter campaign is successful, Low and Clear will be widely available–but reserving a copy now will put the first print run in your hands. Needless to say, the support is more than appreciated. We've poured our heart and souls into making this film, funded it by selling cars and maxing out credit cards, and with your help we hope to share this film with as many folks as possible.
Thanks for your time,
Tyler Hughen
Kahlil Hudson
Alex Jabonski
www.lowandclear.com
Published by Tom C. [
afishinado
] on 07/16/2012 (1782 reads)
Join us WW Fly guys for the 2nd annual one-day Jam/float on Saturday August 4th. We will be fishing the North Branch of the Susquehanna River. Bring your yak, toon, tube, canoe, or whatever, to float the River. Also, for the landlubbers, there will be plenty of water to wade as well. There should be good number of nice smallies to be caught (and released), along with rockbass, an occasional walleye, and even a musky is possible for you toothy predator guys.
Recommended rod for SMB would be a 9' 6wt or 7 wt, but a little lighter or heavier rod will do the job. For flies, bring plenty of buggers, clousers, and streamers, as well as poppers and sliders for on top.
Meet up at the Park & Ride lot in the Pittston area at 10am. We'll likely fish 'til dark. The meet-up lot is conveniently located at the junction of both Rt 81 (Pittson exit #175) and the PA Turnpike – NE Extension (Wyoming Valley exit #115) for easy access for members in all corners of PA. A Google Map is included below.
Come one, come all. It should be a blast. To learn more abou that trip check out the forum thread
here
.
photo by PSUFishMenace
Published by David Weaver [
Fishidiot
] on 06/25/2012 (1634 reads)
The Pennsylvania Fly Fishing Museum Association Heritage Day was a fun and informative event, as usual. The weather was gorgeous and the turn out seemed good. I had the pleasure of hanging out with forum members Troutbert, Wetfly01, and dc410 among other Pa fly fishing luminaries. Good stuff. Enjoy the pics of us and some of the artist/vendors.






Forum members Fishidiot and Troutbert




New and old editions from Dwight Landis
(Link to interview on Paff)




Fly fishing stuff from Fishidiot found at www.rodandbrush.com
(link to interview on Paff)




Forum member and wet fly master: Wetfly01
www.wetflywaterguides.com




Wetfly01's handiwork




Artist Michael Simon
www.michaelsimonanglingart.com




Fish artist Thom Glace
www.thomglacewatercolors.com




Allenberry pavilion




Lots of bamboo rod vendors




So much bamboo, so little time.
Forum member Lestrout typically finding the sweet spot.



Published by David Weaver [
Fishidiot
] on 06/12/2012 (2168 reads)
This year will be the tenth annual Pennsylvania Fly Fishing Heritage Day and will be held at the pavilion at Allenberry Resort as in the past. I've attended most of these over the years either as a spectator or vendor and always look forward to it.


The event helps raise funds for the Pennsylvania Fly Fishing Museum Association. The PFFMA holds the most extensive collection of fly fishing memorabilia in the state including many of the artifacts and personal papers of our state's legacy anglers such as Vince Marinaro. The PFFMA currently has a display of some of this collection a short walk up the Allenberry complex in Fairfield Hall. This display also includes a cabinet telling the story of the famous Penn State Fly Fishing Course and George Harvey's unique legacy. If you're an "alumnus" of this course, seeing the display ought to make for a nice trip down memory lane.

The event runs 8:30am to 4pm and includes over seventy vendors and speakers conducting casting and fly tying demos as well as vendors selling old used gear and books, art, as well as more bamboo rod vendors this year. I've found many a good deal on old equipment, especially older books and fly reels over the years. Underwater Oz will be conducting a video presentation; Ye Old Colonial Angler will be there too….in addition to many other events. Cost is $8 (kids free) or you can pre-register online for $12 and enjoy a buffet lunch as well.

If you've never seen this event, by all means check it out this year. Hope to see yuh there.
Hit the link below for more info or to register: http://www.paflyfishing.org/heritage_12.html

Dave W
Published by Dave Kile [
dkile
] on 06/06/2012 (1581 reads)
Paflyfish was fortunate to have several sponsors at this years Paflyfish Jamboree. I want to share with you those members of the site, advertisers that contributed to the weekend.
For several years now
David "Fishidiot" Weaver
has donated one of his fine framed paintings at the Jam and this year was no exception. David brings a completed frame and paints during the weekend to have the final fly fishing artwork complete for Saturday night. Certainly the most popular item amongst the members during the weekend. To see more of his paintings please go to his website at
www.rodandbrush.com
Allen FlyFishing
has been a long time sponsor of the site and this year really stepped it up donating several of their rods for the weekend. A few of the guys had a chance to try out the rods during the weekend. Allen FlyFishing provided a few of their ATS rods, which are an affordable, high performance rods at an entry level price point. One of their Xa Series 5wt 10ft rods was included as well. These Xa rods are designed to provide a fast recovery and responsiveness for a wide variety of angling situations. To learn more about their fly fishing rods and reels please visit the Allen FlyFishing website
here
.
Harman's North Fork Cottages
provided a gift certificate to one of their riverside cabins in West Virginia. Their rental cabins are available year-round on stocked trout waters on the North Fork of the South Branch of the Potomac River. To find out more about other activities and fishing found on the grounds and in the area check out their website
here
.
Another member of the site, Coty "csoult" Soult provided a beautiful fly tying bench made of red oak and birds eye maple. A big hit as many were impressed with the quality and craftsmanship.
One of the newest advertisers on the site
Cutthroat Leaders
provide several of their Furled Fly Fishing Leaders to the members. Cutthroat Leaders are hand crafted UNI thread leaders that provide an outstanding presentation that don't over-spray and spook your fish. Find out more about their great line of Furled Fishing Leaders
here
.
Andy Ramish from
Tight Line Fly Reels
stopped over on Saturday and provided one of his his reels that is machined and assembled in Bellefonte, Pennsylvania. His reels are some real works of technical art as much as functioning fly fishing reels. Thanks for stopping over to the Jam and please check his website out to learn more about his awesome reels
here
.
A special thanks to all those that contributed to the Jam this year. We are working out details in a way we will be contributing to the
Rivers Conservation & Fly Fishing Youth Camp
in Boiling Springs, Pa. I look forward to sharing how we will be supporting the young anglers interested in learning more about fly fishing.
Published by Dave Kile [
dkile
] on 05/31/2012 (2394 reads)
The 2012 Paflyfish Jamboree and Meetup was marked by a big turn out, a good time and unusually sunny skies. There we plenty of good fishing opportunities in the region and time spent at the Seven Mountains Campground getting caught up with the 75 plus members in for the weekend.

This year Dwight "troutbert" Landis provided a detailed presentation about Spring Creek on Friday night. Saturday was followed up with a raffle that was supported by many members and sponsors on the site. Next weeks post will cover our sponsors and winners in Part 2.

I thought I would try a different approach to reviewing the weekend. Here are some of the quotes and photos from those at the weekend that put it all in perspective from the forum after the weekend.

"I caught one trout on a wooly bugger, but did not use a bobber." - JackM

"Oh, the chili!! and that tenderloin, OMG!! Incredible!!! Between the food and the music, it was a great time." - Mooney4










"I swear to God, there was a Sasquatch wading the stream, just standing out there in the middle, I couldn't believe it." - Pcray1231

"You can lead a Sasquatch to water, and he'll probably fall on his arse...twice, and miss 5/6 of the fish he hooks into." - The_Sasquatch

"...boy oh boy, did i have a good time!!!" - shakey










"Flipnfly even caught a turtle on a midge - I'd have never believed it, but he has the picture to back it up" - Heritage Angler

"i would truly like the picture of all of the people who's patience i've tested over the years and me." - Gfen

"I'm not sure Alby or Biker will remember talking to me." Krayfish










"After many years of attending the Jam, I can honestly say this year's was the driest I've ever seen (and I don't mean "lack of booze" dry )." - tocar

"The fishing gods weren't great to me this weekend but who cares?" - Fishidiot

"I still figure my sulfur spinner must make a heck of a dun imitation. Problem is, it didn't seem to make a good spinner imitation!" - Pcray1231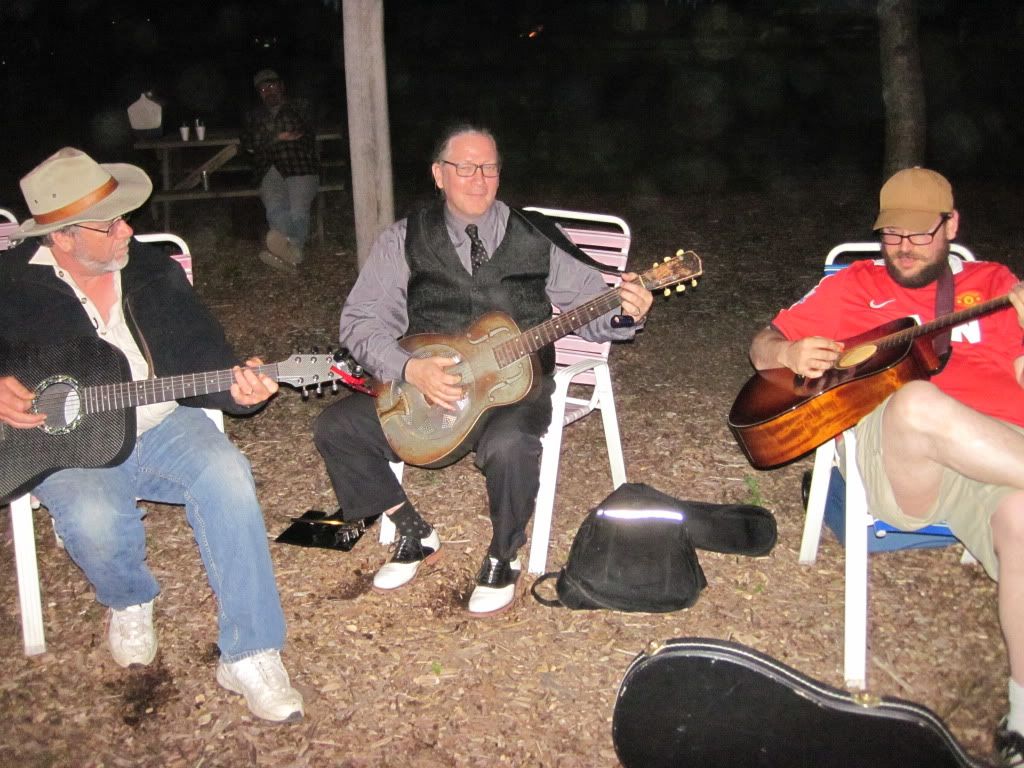 "I can only say that you folks around State College have some excellent road sign artists. It's funny what towns like Tusseyville and Ennisville can be turned into with some well placed paint strokes." - Swattie87

"Had a great time at the jam and I think most of my stories should remain private to avoid incrimination." - MattBoyer

"Saturday night seemed like organized chaos." - ryguyfi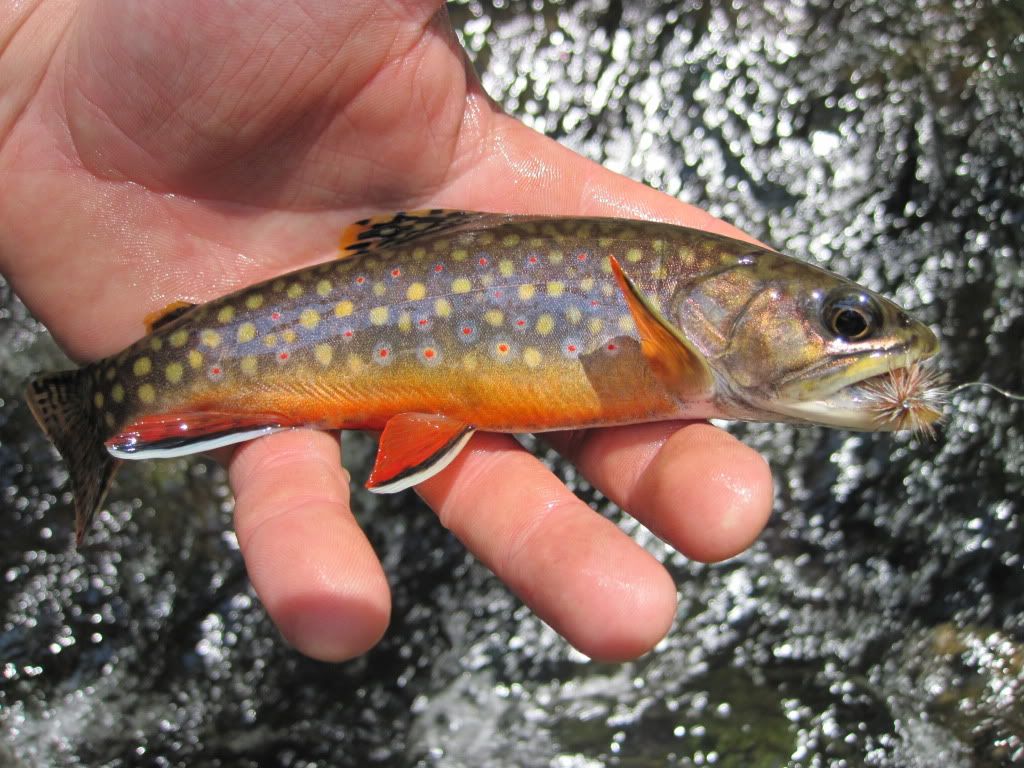 "Strange thing. I did not go to the Jam this year but had 4 people call me Squaretail and introduce themselves on the stream." - squaretail

"The fishing was secondary to the company, but that was pretty darn good too." - Swattie87

"+1 tenderloin....mmm...beef will never be the same" - TimRobinson










"In my defense, it totally looked like my van, to bad mine was in Lancaster." - Sal

"Every one I talked to was great.I'm already looking to next time to do some camping and fishing. There is so much experience at the jam it's an incredible event." - lv2nymph

"The folks who live in the State College area are truly blessed to have such good fishing close-by, in streams both large and small. I hope to make it again and see you all at the 2013 Jam!" - goodfortune










"...Jack, you are a card." - The_Sasquatch

"Had a blast at this year's JAM. Got to see a bunch of friends and met some new ones. Tons of good food, stories, and drink. We even fished a little too. Thanks to everyone that helps set this up. It is a great time." - Turkey

Photos by skybay, pcray1231, dkile
Published by Dave Kile [
dkile
] on 05/14/2012 (12196 reads)
Since 1995 Paflyfish has provided anglers an online community to share, learn and collaborate about fly fishing in the Pennsylvania and Northeast region. The site is for all level of anglers interested in not only learning more about the sport, but interested giving back as well.
With over 7,000 registered members, 250,000 unique visitors and 7,500,000 page views a year Paflyfish has very enthusiastic community. Members include of course beginners, experienced anglers, authors, guides, fly shop owners, scientists, conservationists and trout bums. The website consists of several community resources including: Blog, Forum, Stream Reports, Stream Locations, Maps, Photo Section, and Polls. The forum is a very enthusiastic community that is not only knowledgeable, but very passionate.
The Paflyfish activities extend offline as well to include beginner clinics, fly tying workshops, fly fishing meet-ups, support to conservation efforts and other non-site events. Many of the activities are informally organized by members anxious to help share with others.
Paflyfish was created by
Dave Kile
initially as a way for anglers to find fly fishing locations across the Pennsylvania region and a way to give back like those who had helped him first get started.
Dave grew up in Southeast Pennsylvania and first got started fishing with his father as soon as he could pick up a Zebco rod. Spring times were spent trout fishing in the Poconos and summer family vacations were large mouth bass opportunities in Canada.
While attending Indiana University of Pennsylvania (IUP) he was first introduced to fly fishing. The friends who took the time to teach him how to fly fish were a significant inspiration for Paflyfish. After graduating with a degree and a concentration in digital cartography, Dave pursued a technology career that initially landed him position with Apple Computer. Working with some of the early web server technologies presented him the opportunity to bring together his passion for fly fishing, knowledge in digital mapping and desire in giving back to the sport is all what started Paflyfish. It took a almost a full year of drawing the early stream locations maps, creating web pages and setting up servers before site even got started with about 200 pages of fly fishing information.
Dave is blessed with a wonderful wife and two fantastic children. His oldest is currently attending Penn State University where he loves visiting her and all the great fly fishing in central Pennsylvania. In addition to fly fishing, Dave is an avid photographer and traveller.
The site is supported by a group of very knowledgeable and excellent moderators.
Maurice
began fly fishing in the mid 80's and found Paflyfish soon after the website launched in the mid 90's. A lifelong Pittsburgher with a career in printing and an interest in the outdoors spurred a move to south central Pennsylvania for a job and the fly fishing of course. This occurred right around the that time the Paflyfish Jamborees started under the old board. He has worked closely with Dave since the early days of the site providing a lot of help evolving the features of the site and forum.
Maurice calls York PA home now with his wife and four children. His home water is Muddy Creek where he is active in Trout Unlimited which ultimately spurred a career change during the challenges of the recession.
Paflyfish and it's members helpfulness had an influence in both life changing shifts of geography and career moves. He enjoys fly tying on demand before trips and sharing his local knowledge and onstream techniques to new friends and TU members.
Dave Weaver
has been an avid fly fishermen for over thirty years, having spent much of that time on the trout streams of the Cumberland Valley. Dave especially enjoys warm water game fish and inshore saltwater fishing - his favorite fly rod fish being the smallmouth bass. Also an an avid fly tier and fine artist, Dave's paintings often depict wild trout or river landscape scenes and have won four trout stamp competitions. In his own words, "Paflyfish is a great community of good friends and passionate fly fishermen. It's a privilege to be part of it and to support the community in whatever capacity I can." To learn more about Dave's fly fishing art and thoughts about the sport, click
here
.
Tom Ciannilli
began his fishing career when his Dad first took him fishing at age five, and began to fly-fish and tie flies when he received his first fly rod and fly tying kit at age ten. He grew up in Northeastern PA, right along the Susquehanna River, and called the Susky, the upper Delaware River, as well as many of the lakes and streams throughout Northeastern PA his home waters.
After college, Tom traveled quite a bit in his job, and often took time off in his travels to fly-fish all over the country. Tom now lives in Southeastern PA. While he calls the wild trout streams and smallmouth rivers of Pennsylvania his home waters, he loves to fly-fish for all that swims, in the east, out-west, both in freshwater and in the salt.
After reading and posting on PAFF for close to a decade, Tom became a Moderator for the site in 2010. In November of 2010, Tom took the position of Fly-fishing Manager for the Orvis store in Plymouth Meeting, turning his avocation into his vocation. He is often quoted as saying, "fly-fishing is a tough job, but someone has to do it!"
JackM
started fly fishing over 20 years ago. His introduction to the long-rod was the direct result of fall stockings on a DHALO section of stream that I had fished with bait for many years. In that particular first year, after the normal summer hiatus from trout fishing, he learned the local creek would be stocked in October. Jack was faced with either using spinners or trying his hand at fly fishing.
It must have taken him a half dozen trips before he hooked a trout on a wooly bugger. He eventually found my way to an Internet site known as Paflyfish. By asking questions and questioning conventional wisdom, I eventually learned how much those first dozen folks knew about fly fishing, all of which I had ahead of me to learn. I ultimately became an ever-present board regular and Dave Kile asked me to help him, Maurice and Padraic to moderate the Board. Out of gratitude to him and all other participants, I agreed without reluctance.
Paflyfish supports the efforts of Rivers Conservation & Fly Fishing Youth Camp, Trout Unlimited and Penn Future.