Published by Dave Kile [
dkile
] on 05/31/2012 (3798 reads)
The 2012 Paflyfish Jamboree and Meetup was marked by a big turn out, a good time and unusually sunny skies. There we plenty of good fishing opportunities in the region and time spent at the Seven Mountains Campground getting caught up with the 75 plus members in for the weekend.

This year Dwight "troutbert" Landis provided a detailed presentation about Spring Creek on Friday night. Saturday was followed up with a raffle that was supported by many members and sponsors on the site. Next weeks post will cover our sponsors and winners in Part 2.

I thought I would try a different approach to reviewing the weekend. Here are some of the quotes and photos from those at the weekend that put it all in perspective from the forum after the weekend.

"I caught one trout on a wooly bugger, but did not use a bobber." - JackM

"Oh, the chili!! and that tenderloin, OMG!! Incredible!!! Between the food and the music, it was a great time." - Mooney4










"I swear to God, there was a Sasquatch wading the stream, just standing out there in the middle, I couldn't believe it." - Pcray1231

"You can lead a Sasquatch to water, and he'll probably fall on his arse...twice, and miss 5/6 of the fish he hooks into." - The_Sasquatch

"...boy oh boy, did i have a good time!!!" - shakey










"Flipnfly even caught a turtle on a midge - I'd have never believed it, but he has the picture to back it up" - Heritage Angler

"i would truly like the picture of all of the people who's patience i've tested over the years and me." - Gfen

"I'm not sure Alby or Biker will remember talking to me." Krayfish










"After many years of attending the Jam, I can honestly say this year's was the driest I've ever seen (and I don't mean "lack of booze" dry )." - tocar

"The fishing gods weren't great to me this weekend but who cares?" - Fishidiot

"I still figure my sulfur spinner must make a heck of a dun imitation. Problem is, it didn't seem to make a good spinner imitation!" - Pcray1231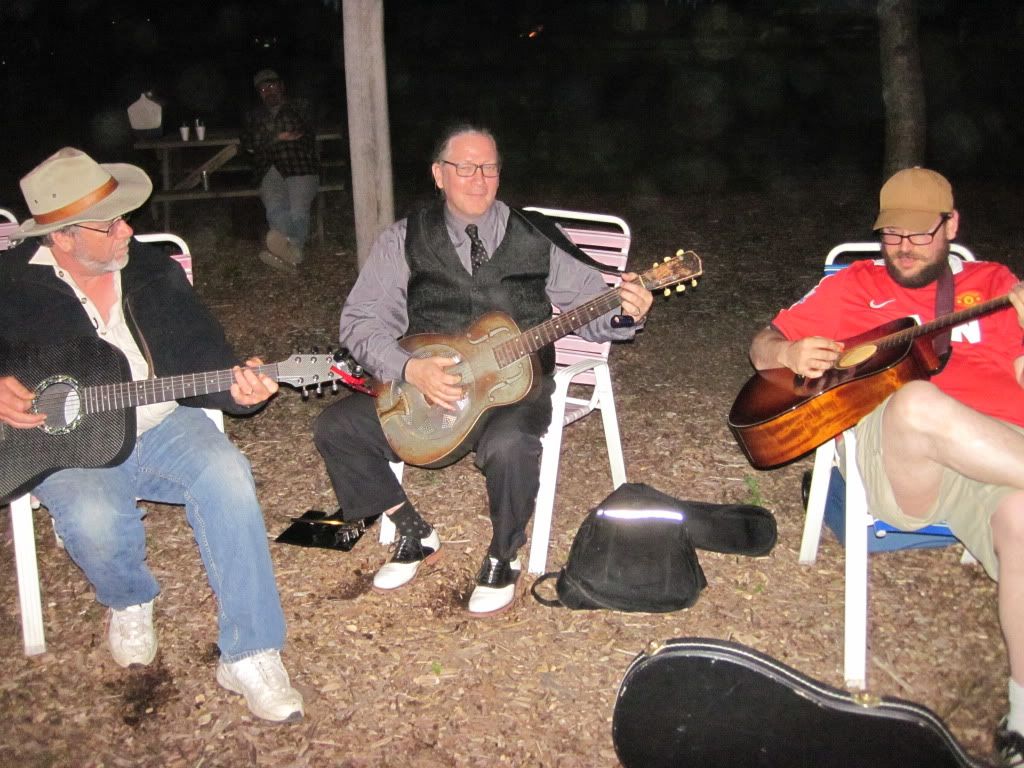 "I can only say that you folks around State College have some excellent road sign artists. It's funny what towns like Tusseyville and Ennisville can be turned into with some well placed paint strokes." - Swattie87

"Had a great time at the jam and I think most of my stories should remain private to avoid incrimination." - MattBoyer

"Saturday night seemed like organized chaos." - ryguyfi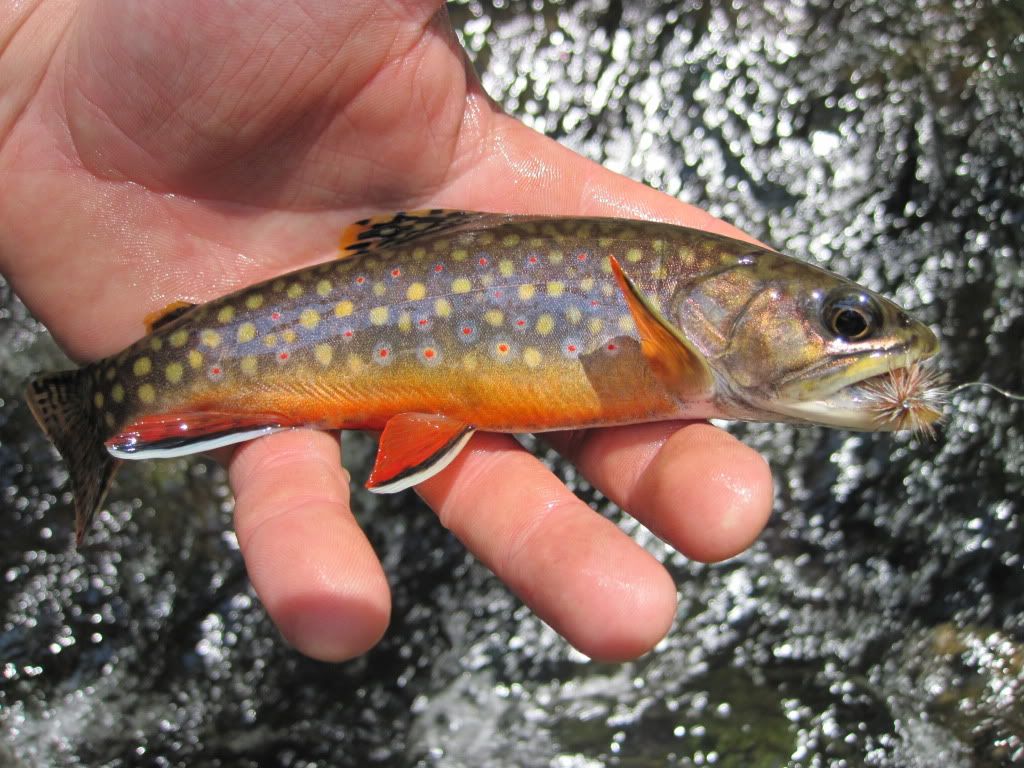 "Strange thing. I did not go to the Jam this year but had 4 people call me Squaretail and introduce themselves on the stream." - squaretail

"The fishing was secondary to the company, but that was pretty darn good too." - Swattie87

"+1 tenderloin....mmm...beef will never be the same" - TimRobinson










"In my defense, it totally looked like my van, to bad mine was in Lancaster." - Sal

"Every one I talked to was great.I'm already looking to next time to do some camping and fishing. There is so much experience at the jam it's an incredible event." - lv2nymph

"The folks who live in the State College area are truly blessed to have such good fishing close-by, in streams both large and small. I hope to make it again and see you all at the 2013 Jam!" - goodfortune










"...Jack, you are a card." - The_Sasquatch

"Had a blast at this year's JAM. Got to see a bunch of friends and met some new ones. Tons of good food, stories, and drink. We even fished a little too. Thanks to everyone that helps set this up. It is a great time." - Turkey

Photos by skybay, pcray1231, dkile
Published by Dave Kile [
dkile
] on 05/14/2012 (23719 reads)
Since 1995 Paflyfish has provided anglers an online community to share, learn and collaborate about fly fishing in the Pennsylvania and Northeast region. The site is for all level of anglers interested in not only learning more about the sport, but interested giving back as well.
With over 7,000 registered members, 250,000 unique visitors and 7,500,000 page views a year Paflyfish has very enthusiastic community. Members include of course beginners, experienced anglers, authors, guides, fly shop owners, scientists, conservationists and trout bums. The website consists of several community resources including: Blog, Forum, Stream Reports, Stream Locations, Maps, Photo Section, and Polls. The forum is a very enthusiastic community that is not only knowledgeable, but very passionate.
The Paflyfish activities extend offline as well to include beginner clinics, fly tying workshops, fly fishing meet-ups, support to conservation efforts and other non-site events. Many of the activities are informally organized by members anxious to help share with others.
Paflyfish was created by
Dave Kile
initially as a way for anglers to find fly fishing locations across the Pennsylvania region and a way to give back like those who had helped him first get started.
Dave grew up in Southeast Pennsylvania and first got started fishing with his father as soon as he could pick up a Zebco rod. Spring times were spent trout fishing in the Poconos and summer family vacations were large mouth bass opportunities in Canada.
While attending Indiana University of Pennsylvania (IUP) he was first introduced to fly fishing. The friends who took the time to teach him how to fly fish were a significant inspiration for Paflyfish. After graduating with a degree and a concentration in digital cartography, Dave pursued a technology career that initially landed him position with Apple Computer. Working with some of the early web server technologies presented him the opportunity to bring together his passion for fly fishing, knowledge in digital mapping and desire in giving back to the sport is all what started Paflyfish. It took a almost a full year of drawing the early stream locations maps, creating web pages and setting up servers before site even got started with about 200 pages of fly fishing information.
Dave was recognized in 2014 by the Cumberland Valley Trout Unlimited with the Charles K. Fox Rising Trout Award. He was recognized for his passion he provides to anglers with Paflyfish and the opportunity for this community to share, learn and collaborate about fly fishing in Pennsylvania and the throughout the Northeast. In addition to fly fishing, Dave is an avid photographer and traveller.
The site is supported by a group of very knowledgeable and excellent moderators.
Maurice
began fly fishing in the mid 80's and found Paflyfish soon after the website launched in the mid 90's. A lifelong Pittsburgher with a career in printing and an interest in the outdoors spurred a move to south central Pennsylvania for a job and the fly fishing of course. This occurred right around the that time the Paflyfish Jamborees started under the old board. He has worked closely with Dave since the early days of the site providing a lot of help evolving the features of the site and forum.
Maurice calls York PA home now with his wife and four children. His home water is Muddy Creek where he is active in Trout Unlimited which ultimately spurred a career change during the challenges of the recession.
Paflyfish and it's members helpfulness had an influence in both life changing shifts of geography and career moves. He enjoys fly tying on demand before trips and sharing his local knowledge and onstream techniques to new friends and TU members.
Dave Weaver
has been an avid fly fishermen for over thirty years, having spent much of that time on the trout streams of the Cumberland Valley. Dave especially enjoys warm water game fish and inshore saltwater fishing - his favorite fly rod fish being the smallmouth bass. Also an an avid fly tier and fine artist, Dave's paintings often depict wild trout or river landscape scenes and have won four trout stamp competitions. In his own words, "Paflyfish is a great community of good friends and passionate fly fishermen. It's a privilege to be part of it and to support the community in whatever capacity I can." To learn more about Dave's fly fishing art and thoughts about the sport, click
here
.
Tom Ciannilli
began his fishing career when his Dad first took him fishing at age five, and began to fly-fish and tie flies when he received his first fly rod and fly tying kit at age ten. He grew up in Northeastern PA, right along the Susquehanna River, and called the Susky, the upper Delaware River, as well as many of the lakes and streams throughout Northeastern PA his home waters.
After college, Tom traveled quite a bit in his job, and often took time off in his travels to fly-fish all over the country. Tom now lives in Southeastern PA. While he calls the wild trout streams and smallmouth rivers of Pennsylvania his home waters, he loves to fly-fish for all that swims, in the east, out-west, both in freshwater and in the salt.
After reading and posting on PAFF for close to a decade, Tom became a Moderator for the site in 2010. In November of 2010, Tom took the position of Fly-fishing Manager for the Orvis store in Plymouth Meeting, turning his avocation into his vocation. He is often quoted as saying, "fly-fishing is a tough job, but someone has to do it!"
JackM
started fly fishing over 20 years ago. His introduction to the long-rod was the direct result of fall stockings on a DHALO section of stream that I had fished with bait for many years. In that particular first year, after the normal summer hiatus from trout fishing, he learned the local creek would be stocked in October. Jack was faced with either using spinners or trying his hand at fly fishing.
It must have taken him a half dozen trips before he hooked a trout on a wooly bugger. He eventually found my way to an Internet site known as Paflyfish. By asking questions and questioning conventional wisdom, I eventually learned how much those first dozen folks knew about fly fishing, all of which I had ahead of me to learn. I ultimately became an ever-present board regular and Dave Kile asked me to help him, Maurice and Padraic to moderate the Board. Out of gratitude to him and all other participants, I agreed without reluctance.
Paflyfish supports the efforts of Rivers Conservation & Fly Fishing Youth Camp, Trout Unlimited and Penn Future.
Published by Dave Kile [
dkile
] on 05/13/2012 (3742 reads)
The Paflyfish Jamboree and Meetup is fast approaching this weekend. Members and friends will be gathering at the Seven Mountains Campground in Spring Mills, Pennsylvania on May 18-20, 2012. The weekend is an opportunity to catch up with old friends, campout, and fly fish over some of the best waters in the region.

Friday evening our guest speaker will be author and Paflyfish member Dwight "Troutbert" Landis. Dwight is best known for his book, Trout Streams of Pennsylvania: An Angler's Guide and shared an interview with me a few years ago that can be found here. Dwight will be speaking about Spring Creek starting at 10:00 PM.

We have several friends of the Paflyfish helping support the weekend with a raffle on Saturday night. Proceeds from the raffle will go to Rivers Conservation & Fly Fishing Youth Camp.

Moderator Dave "Fishidot" Weaver will be working on and then donating one of his wonderful watercolor fly fishing paintings.


Coty "csoult" Soult a member on the site has been gracious enough to make a beautiful fly tying bench made of red oak and birds eye maple. There is plenty of spots to hold your tools and all your thread. The drawer has 5 compartments with a twist lock latch.

The team at Allen Flyfishing has sent over several rods to demo and part of the raffle. For the weekend they have included some 5, 3 and 2 weight ATS Series and XA rods. See Dave Kile to try out some of these rods.

Cutthrout Leaders is the newest sponsor to the site and has packaged up some of their fine leaders as well.

Harman's North Fork Cottages has provided a gift certificate to stay one of their luxury log cabins for a two night stay.


It is a pretty busy weekend with a lot more details found here and in the forum here.
Published by Dave Kile [
dkile
] on 05/02/2012 (1715 reads)
The Simms 2012 Shoot Out videography contest in Bozeman, Montana was held at this year's ICE OUT Guide Event from April 16-18, 2012. Videographers hit the water in Montana with the West's best fishing guides. The culmination was the Shoot Out competition held on April 19 at the Willson Auditorium in Bozeman, MT. Sponsored by Costa and The Drake Magazine, the Shoot Out is a one-of-a-kind event that celebrates fly fishing filmmaking and the fishing guide.

Rules of the Shoot Out Competition:
• Teams of 2
• Simms Guide Ambassador to accompany each group
• Teams started at sunrise (6:27am MST) on Monday, April 16
• Each team can only submit 1 film for inclusion in the MAIN EVENT
• All footage for inclusion in the MAIN EVENT must be shot during the prescribed shooting window
• Submitted films must be no longer than 6 minutes in length

All four finalists can be found here to review. Ian Majszak was the Shoot Out winner with "Untitled". My friends Luke Carroll and Adam Kryder from Raw Water Productions made their way out west from New York and entered this with "Brant Oswald".

I am looking forward to more projects from Luke and Adam this summer.

By The_Sasquatch
Photos by Skybay

We're all back from the 2012 Quill Gordon Summit, and by all accounts the event was a great success! We had a good turn out of about 7 guys; Skybay, Dave_S, Turkey, CSoult, Wetfly_01, The Sasquatch, and my father, Jerry (non-board member).


The weekend started for Jerry and me at 5:30am. By 9:15am we were on the Pine Creek in Ansonia not far from Sandfly's shop. We fished for about an hour and then headed over to Sandy's. First thing we noticed was that the water was low and very very clear. No fish to be found in the AM, but lots and lots of caddis on the water.

Meeting Sandfly is worth a weekend trip in and of itself. He's full of stories, all full of hilarity and also fly fishing wisdom. His hens that he raises for hackle are beautiful, and although his shop is quite small, the amount of stuff he has in there is overwhelming! He loaded my pops and I up with flies and advice and about two hours later, we were on our way up to our camp.

We opened up Camp Iroquois on the top of Denton Hill and made plans for our evening outing. Decided to hit the Pine Creek down in Gaines. Again, LOTS AND LOTS of caddis, but no risers, no action sub surface, it was quite confusing. Dad and I decided to bail on that stretch while the evening was still young, and drove up Rt 6 to where the Pine crosses Rt 6 above Galeton, right at the Sylvania Diner. This was the right choice. Dad went down stream, I went up stream, and both of us came back to the car with reports of many rising trout and several brought to hand, mostly hold over rainbows.

After returning to camp I called Skybay to make plans for him to meet up w/ us the next day, and then called Csoult. He told me him and Turkey were already at the campground (less than a minute drive from my cabin) and that I should come over. After telling him I was too tired for socializing, I changed my mind and headed over to their camp site. Glad I did. Got to hang w/ Turkey and Csoult for a few hours, getting to know each other, drink some beer and tell some stories, before the rest of the guys came up.


Friday we met at 8am and headed to Lyman Run. Beautiful setting, but again the clear and low water was our bane. As we worked our way up stream, the further we got the more fish we saw, but we were unable to bring any to hand. After heading back to the cars, we found a tiny trib that flowed under the road and into a little drainage ditch. We spooked two brookies out of that little pool, so I decided to rock it "Lehigh Valley Style" and fish the drainage ditch. After about 15 minutes I brought my first Potter County native brookie of 2012 to hand. A hilarious approach to catching a beautiful fish!

After lunch Dave_S arrived on the scene and we made plans for the evening trip. Originally we planned on hitting the Allegheny, but after seeing the flows, Dave_S led us up to the Oswego. Right decision as the flow was much better. Tons and tons of caddis flying around, march browns, even thought we saw some sulfers...but NO RISING FISH! I managed to catch a decent sized "Golden Rainbow" on a hare's ear (fun fight!), Dave_S caught a stocked brookie, my dad caught a nice little brookie that regurgitated a big old sculpin, and csoult and Turkey were wishing they stayed at State College ;) Ended the day at the campsite, sitting around the fire ring where we met up w/ Skybay who had us all laughing and telling stories quite quickly!

Saturday was the main event. Dad and I arrived at the campsite to find that Wetfly_01 arrived, and we learned that the plan was to hit the Pine all day. Wetfly_01 quickly took on the guide responsibilities as he led us to our first destination; the Pine Creek at Darling Run. Good flow to the Pine, the weather was overcast with rain, so conditions were working for us for the first time all weekend. There were several hookups at the first section and everyone was having fun, although wet and cold. After heading back to the vehicles for lunch (Dave_S I'm sure will tell the story of "The Sasquatch in a China Shop....), we headed up to the Pine at Blackwell. Wetfly_01 had us walk upstream to get away from all the crowds, and put us on some GREAT pocket water. As the rest of the group fished upstream, I joined up w/ Csoult and started hitting large pools. The March Browns were coming off the water big time, and the trout were rising! Csoult and I caught it right and we had a blast for the next two hours picking off risers on MBs. We officially renamed the event, "The March Brown Summit". Everyone brought fish to hand, including Skybay who caught his first fish on a dry fly. I say fish, because when he landed the beast, we discovered that he caught a 3lb smallie! Great catch!


Next we drove to Slate Run Tackle Shop. Lusted after things we couldn't afford, ate some legendary Slate Run sandwiches, and then fished the stretch behind SR. The rain was coming down HARD now, it was windy, and the temps dropped about 10 degrees from what it was when the day started. Fish were still rising, but none of us could figure out to what. Lots of MB and Caddis on the water, but they weren't taking either. Tried some midges, still nothing. Dave_S hooked up w/ one on a bugger, and my dad brought a few to hand. We all had enough though and were back in the trucks by 8:30. Headed back to Camp Iroquois, got the wood stove burning, Skybay cooked for us (amazing food from Skybay!), and the guys sat around the dinner table for hours talking FFing. All except for me, who headed over to the sofa and passed out...although I added my 2 cents every now and again. All were out and in bed by 12:30am.

Turkey took off first thing the next morning, the rest of us met up and had a final meal together at the Sylvania Diner. It was a great time. Crazy to think the weekend began w/ weather in the 70s, and now they're calling for snow. No QG anywhere, but it didn't matter. The landscape and the company made the event worth every minute. Can't wait till next year.
Published by Dave Kile [
dkile
] on 02/13/2012 (3263 reads)
The Stream Reports have been an integral part of Paflyfish almost since the site began in 1995. There has been a lot of disagreement conversation about the ideas of sharing stream information. The differences dialog has been played out time and time again. Thought I would give a little of my perspective what the Stream Reports are all about on this website.


One interesting fact is that Stream Reports make up only 1.6% of all the traffic on the Paflyfish. More people spend time talking about cougar sightings in the OT Forum than stream reports. Well that is a bit of an exaggeration, but not that far from the truth.

Stream Reports are a way for anglers to share objective information about their recent fly-fishing experiences in the region. Details about water conditions, weather, stream, location, hatches, fishing successes, flies used and other pertinent information can make up a successful report. A photo or two showing the stream or hatches always improves the information. Here is an example of one of my trips to a little know place called Kettle Creek in 2010. One of the benefits of a report is the opportunity for a discussion for new or unique experiences. A report does not have to be clinical as much as it should informative and fun.

Fly-fishing is about fun?

So why bother sharing? This site is built on the foundation of sharing information for the improvement for all our fly fishing opportunities. On this website we discus gear, fly-tying, conservation, meet-ups, techniques and yes I dare say it...streams. The better we are informed the better experiences we all have fly-fishing. Not Sharing (NS) of information is as detrimental to anglers as inaccessible water.

I like traveling all over the region and stream reports offer a rich data-set of real-time information from those who are actually on the stream providing first-hand information. In combination with other water data from the USGS, I can make well-informed decisions about my trips.

Wish I had the time to drive back and forth to Potter County to learn about those conditions on a regular basis. Sadly the four-hour ride limits the convenience of such scouting trips and when I do go I liked to have some sense of conditions before blowing thru about $50 in gas for drive up to just hang at the Lakeview with Rick watching golf. Not that there is anything wring with that.

In my early days of fly-fishing, pre-Internet, post-clay tablet area, I spent plenty of trips standing over high water and blown-out streams looking stupid with a can of Iron City in my hand. (Now I have a Miller Lite in my hand as to look less fat, can't shake the stupid part.) So I would then pack up my cooler, break out my DeLorme Atlas throw a dart and haul on down Route 80 for my favorite game of "let's find the stream that isn't blown out."

Stream Reports help me plan for my intended destinations, but also investigate streams that are on the way or nearby. A few years ago I was heading to Penns Creek for the Jam and wanted to catch a stream along the way up. Having never been to Clarks Creek I checked a report that was posted few days before to help get a take on hatches, water quality, and general stream info. Truly enjoyed the stop as I had the whole project to myself that morning.


Sure real-time is cool, but even more important is the historic value of all this data. Understanding where and when hatches are occurring on certain streams and regions is a great record for us all to enjoy. The reports today go back for over five years, covering many states and countless streams. This will only grow over time.

Hundreds of waterways in the region are stocked with millions of trout and promoted by state agencies for the public to enjoy. (BTW most state agencies provide free maps and websites showing the detailed locations of all the stocked streams if you are even in doubt of the mystery of these locations.) The more of these common streams we share in our reports the better we have a complete picture of our fly-fishing opportunities and spread this information out.

The PFBC has identified nearly 3,600 streams as naturally reproducing wild trout streams. Most of these streams and like waters are small with fragile ecosystems. While hearing reports on these streams is encouraged, named streams and detailed locations are not required. Simply identifying the county, date and experience really can offer enough for most any angler. The delight of these jewels is the discovery.

I don't always put in a stream report and there is not obligation for anyone to do the same. Streams while a small part of the site do offer a lot of open information for all to share and improve their fly-fishing experiences. So go find a new location and have some fun.
Published by Dave Kile [
dkile
] on 01/31/2012 (6431 reads)
One of the most intriguing things for me about Paflyfish was the early meet ups that took place. Early on I considered the Internet to be an informative, but faceless place. I soon realized that many took advantage of the site to get together for many of their fly fishing trips.

I was contacted at one point in the early years by Maurice and other members of the board that there was a number of people getting together for a Pennsylvania Fly Fishing Jamboree in the spring and did I want to attend. I was pretty shocked by the idea. Well over the years the jamboree has continued and grown. To the point now that I wouldn't even call it an exclusive Pennsylvania event with people coming from Ohio, New York, New Jersey, Maryland and Florida. Some photo's over the years are here.

We have a lot of fun fishing over some of Pennsylvania's finest streams. If the Green Drakes are on many head over to Penns Creek, but the Little J, Spruce, Fishing and Spring Creek all offer a lot of fun in May. In some years it has rained, well every year, and there are many alternatives to the bigger named streams as well.

This year is no exception and members on the forum are making plans to meet the weekend of May 18-20, 2012 at Seven Mountains Campground in Spring Mills, Pennsylvania. Please contact them if you would like to stay there that weekend.

Friday, May 18th
Jam attendees often start arriving throughout the day if they haven't arrived earlier in the week. We don't have use of the pavilion until 300 PM on Friday, when some Jamboree attendees will be pitching in to set up the pavilion for a convenient central location for meeting and events. Stop by after 3:00PM to help or meet others trying to get back out on the water.

Friday evening our guest speaker will be author and Paflyfish member Dwight "Troutbert" Landis. Dwight is best known for his book, Trout Streams of Pennsylvania: An Angler's Guide and shared an interview with me a few years ago that can be found here. Dwight will be speaking about Spring Creek starting at 10:00 PM

Saturday, May 19th
Coffee 6-9am available at the pavilion

Fire Ring at the pavilion around dark

Live Entertainment! - Last year we tried to create The PAFF Band (under the impromptu choreography of JackM) to crank out some great tunes for all to enjoy. as it turned out, I didn't make decent arrangements and instead we enjoyed the improvisation of several of our members, including the inimitable Shakey. If we could get him and the rest of the gang to come and volunteer, we'll do it all over again this time. If you'd like to join the band or just put in a solo performance, just bring your instrument and/or voice and let 'er rip. Quiet hours may be a factor. If we get all the sites booked for Seven Mountains, perhaps they'll extend them for us.

Sunday, May 20th
Coffee 6-9am available at the pavilion.

This is a new location, but still puts us right in the middle of some of the best fly fishing in the state. Streams like Penns Creek, Spring Creek, Spruce Creek, Little Juanita and Fishing Creek are all within an hour of the campground.

In addition to the expected fly fishing opportunities authors, fly shop owners, and other experts are usually in attendance and provide a lot of great knowledge at the evening gathers. Follow the latest details in the forum here.
Published by Dave Kile [
dkile
] on 01/30/2012 (2981 reads)
When winter brings it's frosty cold grip, it is the time of year that I start lamenting for my days fishing on the Little J and other streams. Well not the crappy days when I miss like 40 fish and only catch 3, the really good days when I get like 40 or 60 all on the same fly and never have to move. Not sure what day that was, but I remember it like it was yesterday or dream maybe.

Well it has not been so cold, but my dreams of fly fishing certainly get better when I get to share them with friends. I usually find the winter Fly Fishing Shows are a great place for some winter meet-ups.

I made my way this past weekend to Somerset, NJ for the The Fly Fishing Show. This years show seemed to have a lot more vendors and attendees. Can't tell if it was the better weather or the slightly improving economy, but none the less it was pretty busy on Friday, too.

We all go to the shows for different reasons. Mine is to meet up with people I seem to spend more time with exchanging emails, forum posts and tweets rather than actually sharing a beer. For me the expectations of finding a deal are just not what the show is about.

The exhibit hall was filled with many of the usuals, but several new faces as well. One of my first stops was to check in with Mike Heck and get the early show report. He was pretty busy with folks stopping by and then heading over to the Stackpole Publishers booth.

Justin and team from Allen Fly Fishing were at the show for the first time. It was good to catch up with the guys on Friday night discussing everything from musky fishing to photography and even plans on an upcoming trip out East for them this spring.

I jumped into a real good seminar with John Miller from West Branch Angler. Excellent rundown on what to expect on the East and West Branches of the Delaware. More importantly, what a motivator to hit the Upper Delaware this year and join Krayfish and the guys for the summer Catskills Jam.

George Daniel shared some insights at his workshop on Central Pennsylvania Streams that was very well attended. I have been spending a lot more time in and around State College lately and reading George's book, Dynamic Nymphing this winter. So I was glad to catch up with him and figure out some time to hit Spring Creek this year.

Looking forward to catching up with everyone who will be attending the Fly Fishing Show in Lancaster next month.

I want to thank my friend Keith for keeping us schedule during the show. We just need to get something scheduled this spring for a trip to the Little J and see if we can find one of those good days I seem to dream about.

Check out the forum for more personal insights from other Paflyfish members.
Published by Dave Kile [
dkile
] on 12/21/2011 (1781 reads)
The 2011 PAFF Eastern PA Tying Jam was held at the Lehigh Gap Nature Center. This event was unique, in that there were 19 demo tiers that were given 10 minutes each to explain and tie a fly pattern of their choice.

There was also a table set up for beginner tiers. The beginners were instructed in some basic techniques, and had the opportunity to tie green weenies, foam beetles, and also the flies from the demo tiers that provided kits.

Tying flies "in the spotlight" was new to many of these tiers, and while most were nervous, none needed to be so. All of the demo tiers handled their presentations with a lot of skill and style.

My intention in setting this event up was to allow each tier to showcase their skills, share their techniques, and learn tips and tricks from each other. Judging from the response here, and the smiles on their faces, I'd have to say this event was a huge success.

Please keep in mind - I just arranged a place for this to happen. The members that attended provided the magic that ensued. The skills, spirit, and enthusiasm on display at this event was remarkable. Gatherings like this foster goodwill, and promote comaraderie amongst the members of this forum, and all guests.

I'd like to thank all the guys that helped with this event - it couldn't have happened without you. Your generosity was truely impressive.

Special thanks go to the guys from Hokendauqua TU for running the beginner's instruction, especially tony300wby of this forum. One classy guy, and one of the best tiers I've ever met.

I'd also like to give a shout out to Glenn McConnell, owner of McConnell's Country Store/Fly Shop. He donated several hundred dollars of swag for the raffle. His shop has become the gold standard of fly shops in Northcentral PA.

Here's the pictures that I have so far from the event - feel free to send me any pictures you may have of this event, and I'll add them in.

H.A.


Published by Dave Kile [
dkile
] on 12/12/2011 (4877 reads)
Fly tying swaps are one of those pretty cool outcomes of Paflyfish that I never anticipated when the site was started many years ago. Sadly, I can barely tie my boots let alone a Blue Winged Olive CDC Cripple.
So when I see others putting together #14 caddis pupae with ice dubbing I get a little envious. I think my eyesight is getting worse by the second and probably won't even be able to see my AARP card when it comes in next year, so staring down a #24 hook and tying up a midge I might as well be changing the radiator in my wife's car. I am much better at computers, I can at least enlarge the font on the screen.
For those not familiar with the swaps that happen in the Fly Tying forum they are an often random proposal suggested by the members of the forum on a specific theme of flies for a swap. Over the past year there have been several swaps including: Holiday, BWO, Beginner, Meat Box, Sulphur, Steelhead and Midge to name a few.
People then sign up in the thread and share ideas about what fly they want to tie. A participant in the swap then completes enough of their flies to share with others in the swap and sends them off to the swap organizer. Fly tying recipes are included to keep each other educated on the ties being shared. They are then organized and mailed back out to the group.
Kudos for those who have organized these swaps over the years. I can only imagine they are like herding cats at times. Flyfishermanj has been in the center of several of these swaps over the last year. He recently shared a few dozen flies with me including a March Brown Varient by flytyingfred and a Snow Shoe Sulphur Emerger from Boss_Steb. All these fine flies masterfully tied.
Flyfishermanj explained that he enjoyed seeing ties and techniques from others. He now has added some of those patterns from others to his own fly box. The swaps work well with an influx of new tiers participating with the regulars.
FreguentTyer also shared with me the flies from the BWO Swap this past fall. It was loaded with CDC split wings, comparduns, loopwing emergers and several other attractive patterns.
Some upcoming swaps will be the annual PAFF Swap and a possible Drake Swap too. The Drake sounds good as that is a fly I can easily see. You can check the swaps and other conversations about fly tying in the
forum
.