Published by David Weaver [
Fishidiot
] on 10/31/2012 (2347 reads)
By David Weaver
Spent some time last month at the Catskill Fly Fishing Center and Museum(CFFCM) – what a wonderful place. If you've never been there before, next time you're up in the Catskills or fishing the Delaware, take some time to head over to Livingston Manor and see this museum. You won't regret it (especially if it's a cold or otherwise lousy day for fishing). Although I'll confess a stubborn loyalty to the Cumberland Valley as a heritage place in the history of the sport we love….clearly the Catskills stand tall as the birthplace and historical center of modern American fly fishing. Where better to have a museum to that legacy?

The CFFCM was started about three decades ago and was the brainchild of the estimable Elsie Darbee and her longstanding desire to see a repository for the history of fly fishing. Located on the banks of the legendary Willowemoc Creek, the museum exhibits multiple display areas covering the great personages of fly fishing and their fly tying collections, and old gear (looking at these old flies and gear is striking compared to what we're used to today). Among these fly fishing luminaries would be the Wulffs, the Dettes, and the Darbees - not to mention many other innovative fishermen, writers, fly tyers, and conservationists.

Although focused on the Catskill heritage, the CFFCM covers all areas of the sport – for example, there's a section on the Pennsylvania club, The Fontinalis Fly Fishermen, as well as an exhibit on Japanese fly fishing, bamboo rod making, and women fly fishers from around the U.S. The museum also includes/manages the Fly Fishing Hall of Fame and new members to this august body recently included several nationally known anglers, including Pennsylvania's own Ed Shenk.

For 2013 the CFFCM is undergoing a major expansion that will provide more space for the many events sponsored by the museum. To find out more or join and support this great organization, please hit their website at: www.cffcm.net

David "Fishidiot" Weaver is a moderator and regular contributor on Paflyfish. Folks can find more about David and his artwork at www.rodandbrush.com






Published by Andy [
krayfish
] on 10/10/2012 (1530 reads)
Well, another season has come and gone in the Catskills. What a perfect way to end it. Beautiful surroundings, food, friends and fishing. Reports leading up to our trip were very promising but it appears that we were a few days late in hitting the hot fishing.

Thursday started off by picking up Brandon's disabled boat and taking it for a short float with Josh and Nick. Quite possibly the best question of the trip came from NickR as we were leaving the car. "I don't need my rain jacket, do I?" 2 minutes after launching the boat we had a pouring rain for 30 minutes. I think it's a safe bet that he never asks that question again. :)

Some of the crew rolled in Thursday evening and we met up at the motel. I'd like to say that we formulated a plan on attack for the following day but we drank beer and did a little BS-ing.

Friday involved a trip on the lower EB. Me, Josh and new / future forum member Tom from Jersey were in one boat while DaveS and NickR put his boat to good use. The water was slightly stained and the fishing was tough but not as tough as what we experienced at the Fishes Eddy access. As we neared the slow bend in the river, we heard guys shooting semi-automatics on the hill. We were trying to guess if they were AK-47, Mini-14 or AR-15's. Just about that time, bullets began ricocheting over our heads and striking the far bank. The idiots were shooting down hill and directly at the river. We dropped to the floor of the boat and waited for a break in the shooting. I rowed like hell to get us out of there. As we looked back, we could see Dave and Nick coming into the pool. Nick was nymphing the seam as they floated. Still shaking, we met up on the near bank behind a rock bluff. Everyone seemed to be well aware of how dangerous that was except Nick. He asked if we saw the fish rising between the boats. We said "those were bullets hitting the water!". I don't even remember how the fishing was that day but was happy to make it out alive. I do remember that it was the second straight day with nearly zero bug activity. As we rounded the corner to the take out, Brandon was standing there in jeans, made a cast and yelled "fish on". After a skunkfest, he snatches one right out from in front of our boat. Pretty funny.

Saturday was met with weather that looked like it could rain us out but the clouds lifted. Fishidiot and DaveS set off for the WB to see if they could do any better that we had been doing on the EB. Dryflyguy was on the WB to see if he could keep his fish catching streak alive. I floated the EB again with Beeber and PhilC. By 2pm we had good hatches of olives, isos, hebes and caddis. The fish were up and feeding. Only one to make it to net was a smallie Phil took. We had our chances but failed to convert. Nick and his dad tried all branches and areas. They had some luck on the upper EB.

Sunday we did a very short float with Phil, Nick and Nick's dad. After the first 90 minutes it appeared that mother nature was going to hand us another dud. With the blink of an eye, the hatches began. Olives 18-26, hebes, Iso and caddis. We relentlessly pounded the pods of fish for hours. Nick's dad hooked up on a small olive and was promptly broken off by a rainbow. I stung several and hooked one that jumped into the side of my pontoon before coming unbuttoned.

I fished less on this trip than any other but didn't seem to mind. I was content to row the boat and get others on fish. If you categorize the quality of the trip by fish caught, it was poor. Fish or no fish, I had a blast. What a good group of guys. Once again, DaveS showed that he is the cream of the crop by catching when and where others didn't. Fishidiot presented him with a life size painting of the Youghness Monster as well as donating a hand painted brookie for the FUDR raffle.

Below is a short video of our trip. Awesome guys, awesome place. Anyone that floated in Brandon's boat owes him a "thank you for lending us your boat". Please have the courtesy to shoot him a quick email at esopusguide@yahoo.com

Also check out under "shop talk" thread for an offer from Coz at Border Water Outfitters.
Published by Dave Kile [
dkile
] on 09/20/2012 (1542 reads)

The debut feature documentary film by Finback Films, LOW & CLEAR is now in-stock and available for purchase exclusively from the FINBACK FILMS website.

The trailer for LOW & CLEAR won the 2010 Drake "Movie of the Year" award and the full-length 70-minute documentary went on to premiere at the 2012 SXSW Film Festival where it won the "Audience Award." The film continues to screen at top international film festivals including Hot Docs and True/False receiving much critical acclaim.

The DVD includes the 70-minute feature film, a behind-the-scenes documentary MAKING LOW & CLEAR, deleted scenes, and the short film NORTHWOODS.

LOW & CLEAR was filmed using a RED 4K Digital Cinema camera and the DVD features 5.1 Surround Sound.

Finback Films is currently negotiating with distributors and plans include a limited theatrical release, VOD, and online streaming on iTunes by the end of 2012. The DVD will also be available at retail locations and fly shops everywhere.
Published by Tom C. [
afishinado
] on 07/16/2012 (2285 reads)
Join us WW Fly guys for the 2nd annual one-day Jam/float on Saturday August 4th. We will be fishing the North Branch of the Susquehanna River. Bring your yak, toon, tube, canoe, or whatever, to float the River. Also, for the landlubbers, there will be plenty of water to wade as well. There should be good number of nice smallies to be caught (and released), along with rockbass, an occasional walleye, and even a musky is possible for you toothy predator guys.
Recommended rod for SMB would be a 9' 6wt or 7 wt, but a little lighter or heavier rod will do the job. For flies, bring plenty of buggers, clousers, and streamers, as well as poppers and sliders for on top.
Meet up at the Park & Ride lot in the Pittston area at 10am. We'll likely fish 'til dark. The meet-up lot is conveniently located at the junction of both Rt 81 (Pittson exit #175) and the PA Turnpike – NE Extension (Wyoming Valley exit #115) for easy access for members in all corners of PA. A Google Map is included below.
Come one, come all. It should be a blast. To learn more abou that trip check out the forum thread
here
.
photo by PSUFishMenace
Published by David Weaver [
Fishidiot
] on 06/25/2012 (2348 reads)
The Pennsylvania Fly Fishing Museum Association Heritage Day was a fun and informative event, as usual. The weather was gorgeous and the turn out seemed good. I had the pleasure of hanging out with forum members Troutbert, Wetfly01, and dc410 among other Pa fly fishing luminaries. Good stuff. Enjoy the pics of us and some of the artist/vendors.






Forum members Fishidiot and Troutbert




New and old editions from Dwight Landis
(Link to interview on Paff)




Fly fishing stuff from Fishidiot found at www.rodandbrush.com
(link to interview on Paff)




Forum member and wet fly master: Wetfly01
www.wetflywaterguides.com




Wetfly01's handiwork




Artist Michael Simon
www.michaelsimonanglingart.com




Fish artist Thom Glace
www.thomglacewatercolors.com




Allenberry pavilion




Lots of bamboo rod vendors




So much bamboo, so little time.
Forum member Lestrout typically finding the sweet spot.



Published by Dave Kile [
dkile
] on 06/06/2012 (2398 reads)
Paflyfish was fortunate to have several sponsors at this years Paflyfish Jamboree. I want to share with you those members of the site, advertisers that contributed to the weekend.
For several years now
David "Fishidiot" Weaver
has donated one of his fine framed paintings at the Jam and this year was no exception. David brings a completed frame and paints during the weekend to have the final fly fishing artwork complete for Saturday night. Certainly the most popular item amongst the members during the weekend. To see more of his paintings please go to his website at
www.rodandbrush.com
Allen FlyFishing
has been a long time sponsor of the site and this year really stepped it up donating several of their rods for the weekend. A few of the guys had a chance to try out the rods during the weekend. Allen FlyFishing provided a few of their ATS rods, which are an affordable, high performance rods at an entry level price point. One of their Xa Series 5wt 10ft rods was included as well. These Xa rods are designed to provide a fast recovery and responsiveness for a wide variety of angling situations. To learn more about their fly fishing rods and reels please visit the Allen FlyFishing website
here
.
Harman's North Fork Cottages
provided a gift certificate to one of their riverside cabins in West Virginia. Their rental cabins are available year-round on stocked trout waters on the North Fork of the South Branch of the Potomac River. To find out more about other activities and fishing found on the grounds and in the area check out their website
here
.
Another member of the site, Coty "csoult" Soult provided a beautiful fly tying bench made of red oak and birds eye maple. A big hit as many were impressed with the quality and craftsmanship.
One of the newest advertisers on the site
Cutthroat Leaders
provide several of their Furled Fly Fishing Leaders to the members. Cutthroat Leaders are hand crafted UNI thread leaders that provide an outstanding presentation that don't over-spray and spook your fish. Find out more about their great line of Furled Fishing Leaders
here
.
Andy Ramish from
Tight Line Fly Reels
stopped over on Saturday and provided one of his his reels that is machined and assembled in Bellefonte, Pennsylvania. His reels are some real works of technical art as much as functioning fly fishing reels. Thanks for stopping over to the Jam and please check his website out to learn more about his awesome reels
here
.
A special thanks to all those that contributed to the Jam this year. We are working out details in a way we will be contributing to the
Rivers Conservation & Fly Fishing Youth Camp
in Boiling Springs, Pa. I look forward to sharing how we will be supporting the young anglers interested in learning more about fly fishing.
Published by Dave Kile [
dkile
] on 05/31/2012 (4153 reads)
The 2012 Paflyfish Jamboree and Meetup was marked by a big turn out, a good time and unusually sunny skies. There we plenty of good fishing opportunities in the region and time spent at the Seven Mountains Campground getting caught up with the 75 plus members in for the weekend.

This year Dwight "troutbert" Landis provided a detailed presentation about Spring Creek on Friday night. Saturday was followed up with a raffle that was supported by many members and sponsors on the site. Next weeks post will cover our sponsors and winners in Part 2.

I thought I would try a different approach to reviewing the weekend. Here are some of the quotes and photos from those at the weekend that put it all in perspective from the forum after the weekend.

"I caught one trout on a wooly bugger, but did not use a bobber." - JackM

"Oh, the chili!! and that tenderloin, OMG!! Incredible!!! Between the food and the music, it was a great time." - Mooney4










"I swear to God, there was a Sasquatch wading the stream, just standing out there in the middle, I couldn't believe it." - Pcray1231

"You can lead a Sasquatch to water, and he'll probably fall on his arse...twice, and miss 5/6 of the fish he hooks into." - The_Sasquatch

"...boy oh boy, did i have a good time!!!" - shakey










"Flipnfly even caught a turtle on a midge - I'd have never believed it, but he has the picture to back it up" - Heritage Angler

"i would truly like the picture of all of the people who's patience i've tested over the years and me." - Gfen

"I'm not sure Alby or Biker will remember talking to me." Krayfish










"After many years of attending the Jam, I can honestly say this year's was the driest I've ever seen (and I don't mean "lack of booze" dry )." - tocar

"The fishing gods weren't great to me this weekend but who cares?" - Fishidiot

"I still figure my sulfur spinner must make a heck of a dun imitation. Problem is, it didn't seem to make a good spinner imitation!" - Pcray1231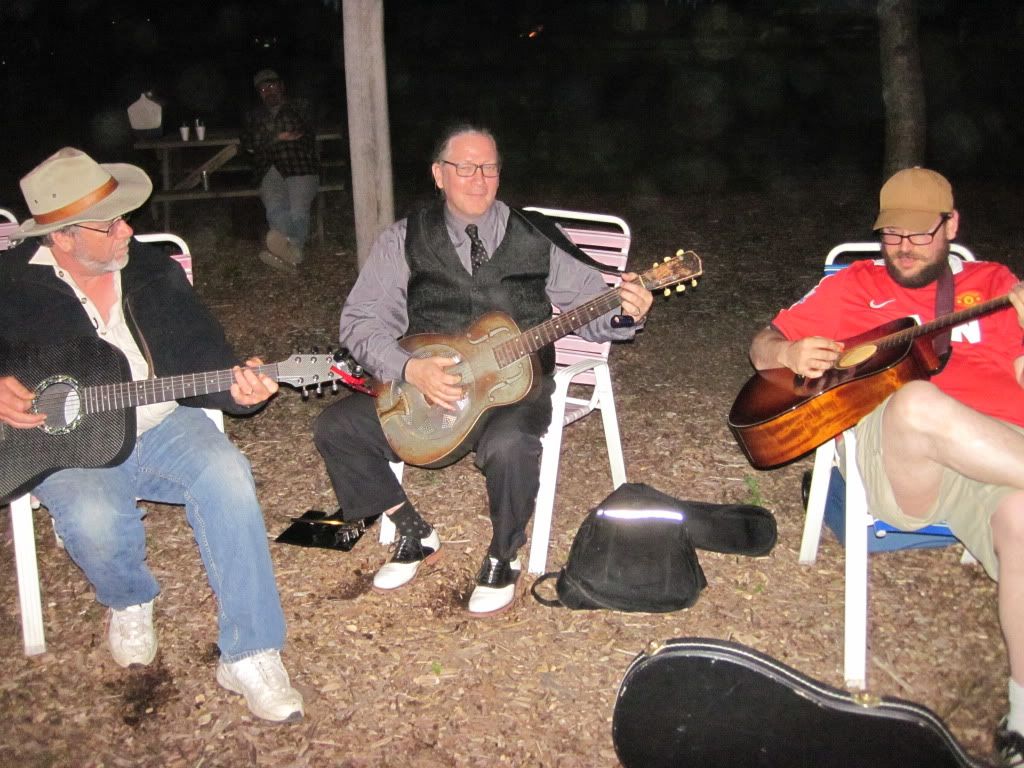 "I can only say that you folks around State College have some excellent road sign artists. It's funny what towns like Tusseyville and Ennisville can be turned into with some well placed paint strokes." - Swattie87

"Had a great time at the jam and I think most of my stories should remain private to avoid incrimination." - MattBoyer

"Saturday night seemed like organized chaos." - ryguyfi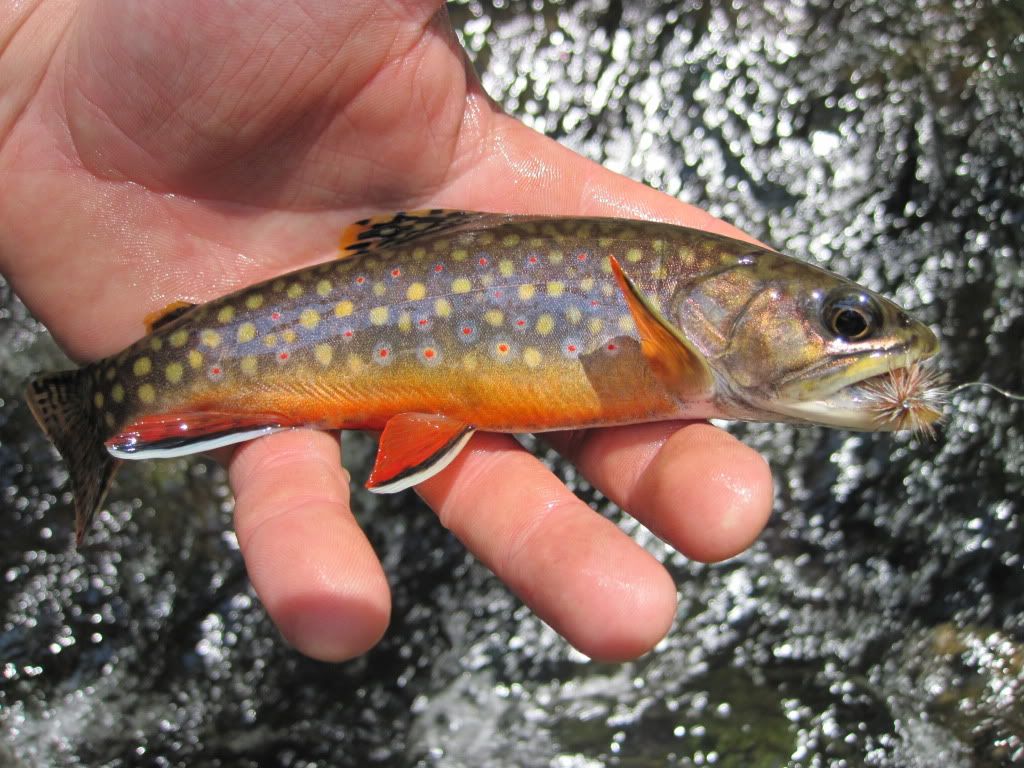 "Strange thing. I did not go to the Jam this year but had 4 people call me Squaretail and introduce themselves on the stream." - squaretail

"The fishing was secondary to the company, but that was pretty darn good too." - Swattie87

"+1 tenderloin....mmm...beef will never be the same" - TimRobinson










"In my defense, it totally looked like my van, to bad mine was in Lancaster." - Sal

"Every one I talked to was great.I'm already looking to next time to do some camping and fishing. There is so much experience at the jam it's an incredible event." - lv2nymph

"The folks who live in the State College area are truly blessed to have such good fishing close-by, in streams both large and small. I hope to make it again and see you all at the 2013 Jam!" - goodfortune










"...Jack, you are a card." - The_Sasquatch

"Had a blast at this year's JAM. Got to see a bunch of friends and met some new ones. Tons of good food, stories, and drink. We even fished a little too. Thanks to everyone that helps set this up. It is a great time." - Turkey

Photos by skybay, pcray1231, dkile
Published by Dave Kile [
dkile
] on 05/14/2012 (28389 reads)
Since 1995 Paflyfish has provided anglers an online community to share, learn and collaborate about fly fishing in the Pennsylvania and Northeast region. The site is for all level of anglers interested in not only learning more about the sport, but interested giving back as well.
With over 7,000 registered members, 250,000 unique visitors and 7,500,000 page views a year Paflyfish has very enthusiastic community. Members include of course beginners, experienced anglers, authors, guides, fly shop owners, scientists, conservationists and trout bums. The website consists of several community resources including: Blog, Forum, Stream Reports, Stream Locations, Maps, Photo Section, and Polls. The forum is a very enthusiastic community that is not only knowledgeable, but very passionate.
The Paflyfish activities extend offline as well to include beginner clinics, fly tying workshops, fly fishing meet-ups, support to conservation efforts and other non-site events. Many of the activities are informally organized by members anxious to help share with others.
Paflyfish was created by
Dave Kile
initially as a way for anglers to find fly fishing locations across the Pennsylvania region and a way to give back like those who had helped him first get started.
Dave grew up in Southeast Pennsylvania and first got started fishing with his father as soon as he could pick up a Zebco rod. Spring times were spent trout fishing in the Poconos and summer family vacations were large mouth bass opportunities in Canada.
While attending Indiana University of Pennsylvania (IUP) he was first introduced to fly fishing. The friends who took the time to teach him how to fly fish were a significant inspiration for Paflyfish. After graduating with a degree and a concentration in digital cartography, Dave pursued a technology career that initially landed him position with Apple Computer. Working with some of the early web server technologies presented him the opportunity to bring together his passion for fly fishing, knowledge in digital mapping and desire in giving back to the sport is all what started Paflyfish. It took a almost a full year of drawing the early stream locations maps, creating web pages and setting up servers before site even got started with about 200 pages of fly fishing information.
Dave was recognized in 2014 by the Cumberland Valley Trout Unlimited with the Charles K. Fox Rising Trout Award. He was recognized for his passion he provides to anglers with Paflyfish and the opportunity for this community to share, learn and collaborate about fly fishing in Pennsylvania and the throughout the Northeast. In addition to fly fishing, Dave is an avid photographer and traveller.
The site is supported by a group of very knowledgeable and excellent moderators.
Maurice
began fly fishing in the mid 80's and found Paflyfish soon after the website launched in the mid 90's. A lifelong Pittsburgher with a career in printing and an interest in the outdoors spurred a move to south central Pennsylvania for a job and the fly fishing of course. This occurred right around the that time the Paflyfish Jamborees started under the old board. He has worked closely with Dave since the early days of the site providing a lot of help evolving the features of the site and forum.
Maurice calls York PA home now with his wife and four children. His home water is Muddy Creek where he is active in Trout Unlimited which ultimately spurred a career change during the challenges of the recession.
Paflyfish and it's members helpfulness had an influence in both life changing shifts of geography and career moves. He enjoys fly tying on demand before trips and sharing his local knowledge and onstream techniques to new friends and TU members.
Dave Weaver
has been an avid fly fishermen for over thirty years, having spent much of that time on the trout streams of the Cumberland Valley. Dave especially enjoys warm water game fish and inshore saltwater fishing - his favorite fly rod fish being the smallmouth bass. Also an an avid fly tier and fine artist, Dave's paintings often depict wild trout or river landscape scenes and have won four trout stamp competitions. In his own words, "Paflyfish is a great community of good friends and passionate fly fishermen. It's a privilege to be part of it and to support the community in whatever capacity I can." To learn more about Dave's fly fishing art and thoughts about the sport, click
here
.
Tom Ciannilli
began his fishing career when his Dad first took him fishing at age five, and began to fly-fish and tie flies when he received his first fly rod and fly tying kit at age ten. He grew up in Northeastern PA, right along the Susquehanna River, and called the Susky, the upper Delaware River, as well as many of the lakes and streams throughout Northeastern PA his home waters.
After college, Tom traveled quite a bit in his job, and often took time off in his travels to fly-fish all over the country. Tom now lives in Southeastern PA. While he calls the wild trout streams and smallmouth rivers of Pennsylvania his home waters, he loves to fly-fish for all that swims, in the east, out-west, both in freshwater and in the salt.
After reading and posting on PAFF for close to a decade, Tom became a Moderator for the site in 2010. In November of 2010, Tom took the position of Fly-fishing Manager for the Orvis store in Plymouth Meeting, turning his avocation into his vocation. He is often quoted as saying, "fly-fishing is a tough job, but someone has to do it!"
JackM
started fly fishing over 20 years ago. His introduction to the long-rod was the direct result of fall stockings on a DHALO section of stream that I had fished with bait for many years. In that particular first year, after the normal summer hiatus from trout fishing, he learned the local creek would be stocked in October. Jack was faced with either using spinners or trying his hand at fly fishing.
It must have taken him a half dozen trips before he hooked a trout on a wooly bugger. He eventually found my way to an Internet site known as Paflyfish. By asking questions and questioning conventional wisdom, I eventually learned how much those first dozen folks knew about fly fishing, all of which I had ahead of me to learn. I ultimately became an ever-present board regular and Dave Kile asked me to help him, Maurice and Padraic to moderate the Board. Out of gratitude to him and all other participants, I agreed without reluctance.
Paflyfish supports the efforts of Rivers Conservation & Fly Fishing Youth Camp, Trout Unlimited and Penn Future.
Published by Dave Kile [
dkile
] on 05/13/2012 (4078 reads)
The Paflyfish Jamboree and Meetup is fast approaching this weekend. Members and friends will be gathering at the Seven Mountains Campground in Spring Mills, Pennsylvania on May 18-20, 2012. The weekend is an opportunity to catch up with old friends, campout, and fly fish over some of the best waters in the region.

Friday evening our guest speaker will be author and Paflyfish member Dwight "Troutbert" Landis. Dwight is best known for his book, Trout Streams of Pennsylvania: An Angler's Guide and shared an interview with me a few years ago that can be found here. Dwight will be speaking about Spring Creek starting at 10:00 PM.

We have several friends of the Paflyfish helping support the weekend with a raffle on Saturday night. Proceeds from the raffle will go to Rivers Conservation & Fly Fishing Youth Camp.

Moderator Dave "Fishidot" Weaver will be working on and then donating one of his wonderful watercolor fly fishing paintings.


Coty "csoult" Soult a member on the site has been gracious enough to make a beautiful fly tying bench made of red oak and birds eye maple. There is plenty of spots to hold your tools and all your thread. The drawer has 5 compartments with a twist lock latch.

The team at Allen Flyfishing has sent over several rods to demo and part of the raffle. For the weekend they have included some 5, 3 and 2 weight ATS Series and XA rods. See Dave Kile to try out some of these rods.

Cutthrout Leaders is the newest sponsor to the site and has packaged up some of their fine leaders as well.

Harman's North Fork Cottages has provided a gift certificate to stay one of their luxury log cabins for a two night stay.


It is a pretty busy weekend with a lot more details found here and in the forum here.
Published by Dave Kile [
dkile
] on 05/02/2012 (1860 reads)
The Simms 2012 Shoot Out videography contest in Bozeman, Montana was held at this year's ICE OUT Guide Event from April 16-18, 2012. Videographers hit the water in Montana with the West's best fishing guides. The culmination was the Shoot Out competition held on April 19 at the Willson Auditorium in Bozeman, MT. Sponsored by Costa and The Drake Magazine, the Shoot Out is a one-of-a-kind event that celebrates fly fishing filmmaking and the fishing guide.

Rules of the Shoot Out Competition:
• Teams of 2
• Simms Guide Ambassador to accompany each group
• Teams started at sunrise (6:27am MST) on Monday, April 16
• Each team can only submit 1 film for inclusion in the MAIN EVENT
• All footage for inclusion in the MAIN EVENT must be shot during the prescribed shooting window
• Submitted films must be no longer than 6 minutes in length

All four finalists can be found here to review. Ian Majszak was the Shoot Out winner with "Untitled". My friends Luke Carroll and Adam Kryder from Raw Water Productions made their way out west from New York and entered this with "Brant Oswald".

I am looking forward to more projects from Luke and Adam this summer.